Cell-based therapies and gene-independent approaches have the potential to benefit anyone with Usher syndrome, regardless of their subtype. Examples include stem cells, retinal progenitor cells, neuroprotection, optogenetics, nutritional approaches, etc. Here, we outline the various approaches that have the potential to help anyone living with Usher syndrome.
Each research project listed below will include a graphic of the research continuum. The gold box indicates where this project falls on the continuum, illustrating its progress towards reaching people living with Usher syndrome, from "Bench to Bedside."
Click here to learn more about the different stages in the research continuum.

---
Safety and Efficacy of NPI-001 Tablets for RP Associated With Usher Syndrome (SLO RP)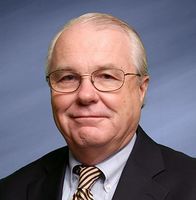 Dr. Lee Anderson with sponsors and collaborators from Nacuity Pharmaceuticals Inc. and Foundation Fighting Blindness in Australia are looking at NPI-001 Tablets, an antioxidant drug. Their study will examine the safety and efficacy of these oral NPI-001 Tablets compared to placebo tablets for participants who have vision loss due to retinitis pigmentosa (RP) with Usher syndrome. The study takes place over the course of 24 months. This study is expected to be completed in September 2023. 
Nacuity Pharmaceuticals Info Page
Link to study details on ClinicalTrials.gov
---
Stem Cell Therapy for USH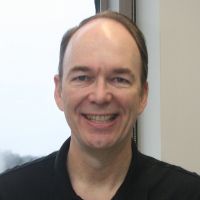 Edwin Stone, M.D., Ph.D.:
University of Iowa
Stone and his team at the University of Iowa are working to develop a cure for Usher syndrome along with other types of retinitis pigmentosa. They are working to halt further retinal degeneration from USH1F through gene replacement and to repair damaged retinal photoreceptor cells with new cells made from the patient's own skin cells with the goal of a clinical trial once safety and efficacy are determined.
The University of Iowa Institute for Vision Research
---
ReNeuron


Clinical Trial for Safety and Tolerability of hRPC in Retinitis Pigmentosa (hRPCRP)
ReNeuron, a UK-based stem cell research company, that focuses on developing stem-cell therapies that target areas of "significant unmet or poorly met medical need." They have used their stem cell technologies to develop cell-based therapies for significant diseases where cells can be readily administered to any eligible patient without the need for additional drug treatment. Currently, they are developing the human retinal progenitor cell line (hRPC) for the treatment of retinal diseases such as retinitis pigmentosa (RP). 
---
jCyte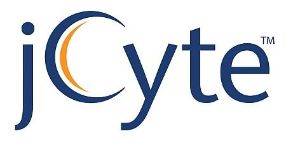 Clinical Trial for Safety and Efficacy of Intravitreal Injection of Human Retinal Progenitor Cells in Adults With Retinitis Pigmentosa
jCyte was founded in 2012 by Drs. Henry Klassen and Jing Yang, who have spent decades investigating the mechanisms that drive retinitis pigmentosa (RP) and other retinal diseases. Their work led to the creation of retinal progenitor cells (RPCs), a type of stem cell that can only become retinal cells. Clinical studies have shown that these cells could rescue and even replace diseased retinal cells. Early results from a phase 1/2a study have shown the treatment is safe and does not trigger an immune response. They have completed the enrollment and recruitment for their current phase 2b trial. 
---
Cedars-Sinai


Cedars-Sinai
Cedars-Sinai, a non-profit healthcare organization based in Los Angeles, has received authorizations from the FDA to launch a 16-person, Phase 1/2a clinical trial of human neural progenitor cells--stem cells that have almost developed into neural cells--for patients with RP.  The trial is being funded by a $10.5 million grant from the California Institute for Regenerative Medicine. The study's principal investigator is Clive Svendsen, PhD, professor of Biomedical Sciences and Medicine and director of the Cedars-Sinai Board of Governors Regenerative Medicine Institute. 
---
Gene-Independent Approaches: Related Science News