Welcome
"Just for Young Adults" was curated by former intern Jessica Chaikof.
Are you a young adult with Usher syndrome? Would you like to share your experiences? Contact us here: info@usher-syndrome.org
Dealing with Usher syndrome is not easy for anyone, especially when you are a young adult. As young adults, we look forward to being more independent; selecting a college; or planning on a career. It is challenging to make these choices if we do not know others with Usher syndrome who have gone through these same situations. We created this series with the hope of connecting young adults with Usher syndrome with each other. The goal of this page is to provide advice on college, starting your career, self-advocacy, and better understanding the Americans with Disabilities Act (ADA) relating to Usher syndrome. We encourage you to use this page as a resource and to write to us with suggestions and ideas. 
Topics
Other Resources
For young adults between the ages of 18-28. Members share information about life, college, career, and self-advocacy, and is a place for everyone to talk about their experiences with Usher and ask questions of people with similar ones. Group members can also participate in virtual group calls.
Recent Blog Posts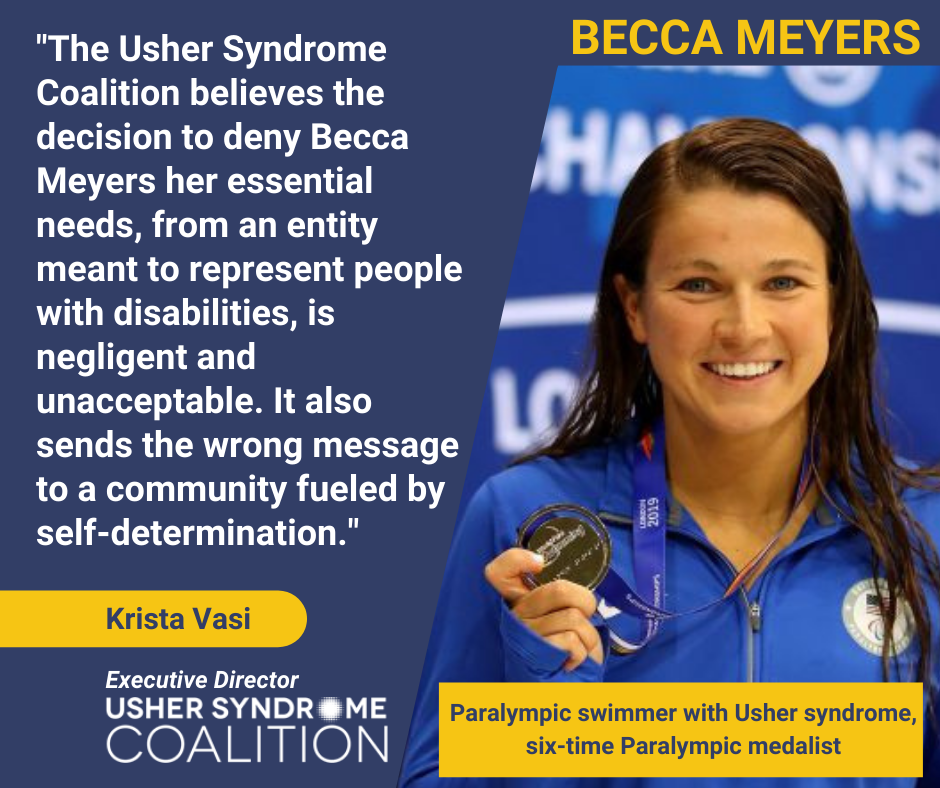 "Heartbroken" Becca Meyers, a deafblind Paralympic athlete who has Usher syndrome, was told to navigate Tokyo alone. Instead, she takes a powerful stand for future generations.
Megan Lengel, a recent college graduate and young adult with Usher syndrome, has offered to share with us her valuable experience attending college while dealing with Usher syndrome.