9th Annual USH Connections Conference
July 15, 2017 | Chicago, Illinois
Our 2017 Conference featured Keynote Speaker Edwin M. Stone, MD, PhD. Dr. Stone, named to the Top 100 Most Influential People in Ophthalmology, is a professor of ophthalmology and visual sciences at the University of Iowa and the director of the Wynn Institute of Vision Research, home of the William Kimberling Usher Research Laboratory.
Bill Barkeley, a deaf-blind adventurer, advocate and storyteller, was our Featured Speaker from the Usher community. Bill shared his amazing hike along the Camino de Santiago with the Usher community during our 2016 Own the Equinox campaign.  
The presenters at the 9th USH Connections Conference gave us a lot of exciting information about research that is taking place right now to eventually treat and cure vision loss and balance issues associated with Usher syndrome. Some of this information may seem like science fiction, but it's not. 
Read the conference transcript to learn:
how researchers can use your cells to grow new, healthy retinal cells;
how viruses (yes, viruses!) are being used to deliver healthy genes to replace unhealthy genes; 
how 3-D printed structures are being used to grow new, healthy, retinal cells;
how balance problems in mice with Usher syndrome were cured using special "anti-sense" drug injections. 
Download the transcript and the digital program. 
View the presentation slides:
delivered by Edwin Stone, MD, PhD, Keynote Speaker
Wynn Institute for Vision Research, University of Iowa

delivered by Bill Barkeley, Featured Usher Syndrome Speaker

delivered by Ian C. Han, MD Wynn Institute for Vision Research, University of Iowa

delivered by Michelle Hastings, PhD Chicago Medical School at Rosalind Franklin University of Medicine and Science

delivered by Ben Shaberman, Foundation Fighting Blindness
SAVE THE DATE!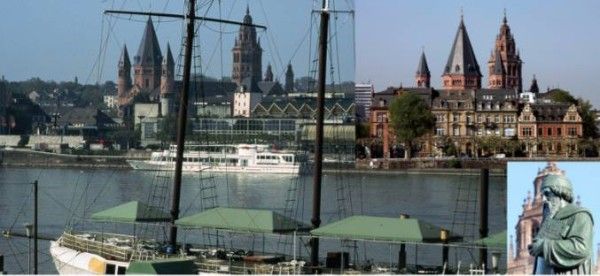 USH2018: International Symposium on Usher Syndrome and 10th Annual USH Connections Conference | July 19-21, 2018 | Mainz, Germany