Gene: MYO7A
Year Identified: 1995
Each research project listed below will include a graphic of the research continuum. The gold box indicates where this project falls on the continuum, illustrating its progress towards reaching people living with Usher syndrome, from "Bench to Bedside."
Click here to learn more about the different stages in the research continuum.

---
Gene Therapy for USH1B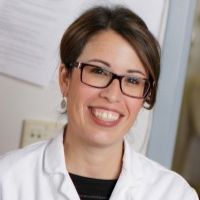 Shannon Boye, Ph.D., and Atsena Therapeutics:
University of Florida & Founder, Director of Atsena Therapeutics
Developing a Dual AAV vector-mediated therapy for Myosin VIIa Usher Syndrome
Dr. Shannon Boye and the team at Atsena are making rapid advancements in evaluating a dual AAV vector-based gene therapy to prevent blindness from MYO7A-associated Usher Syndrome (USH1B). USH1B is caused by mutations in the MYO7A gene. USH1B patients are born profoundly deaf and begin to progressively lose vision in their first decade. The therapeutic gene to treat USH1B (MYO7A) is too large to fit inside a single AAV vector. To address this barrier, Atsena Therapeutics developed dual AAV vectors capable of delivering this large genetic payload, marking a potentially major advance in preventing blindness in patients affected by this devastating multisensory disorder.
---
Natural History Study in Subjects With Usher Syndrome Type 1B

The natural history study is being conducted to understand the progression of the disease in patients with USH1B as measured by a number of vision-related assessments. Disease progression will be evaluated as change over time in these measures, and associations between endpoints will be examined. They are recruiting patients in Naples, Italy, in Madrid, Spain, and Rotterdam, Netherlands. 
Locations and Principal Investigators: 
Francesca Simonelli
Naples, Italy
Eye Clinic of the University of Campania Luigi Vanvitelli
Email: Francesca.SIMONELLI@unicampania.it
Ingeborgh van den Born
Rotterdam, Netherlands
Stichting Oogziekenhuis Rotterdam
Email: born@oogziekenhuis.nl
Carmen Ayuso
Madrid, Spain
Instituto de Investigacion Sanitaria de la Fundacion Jimenez Diaz
Email: cayuso@fjd.es
Clinicaltrials.gov listing: Natural History Study in Subjects With Usher Syndrome (USH1B)
---
DUAL AAV VECTOR FOR GENE THERAPY OF USH1B RETINITIS PIGMENTOSA ("USHTHER")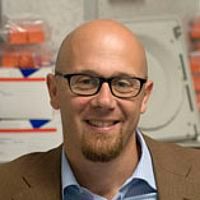 Alberto Auricchio, MD:
TIGEM Naples, Italy
A consortium of researchers around Alberto Aurrichio has worked on dual AAV vectors for non-clinical studies and a clinical trial. Currently the safety and expression of dual AAV vectors is being assessed in primates. Additionally, a phase 1/2 clinical trial to investigate the safety and efficacy of dual AAV-MYO7A vectors in humans has been designed.
The objective of the study USHTher is to test the safety and efficacy of an innovative gene therapy approach that uses dual AAV in retinas of USH1B patients. This study is the first time the dual AAV vector has been used in humans. Twelve USH1B patients will be given the dual AAV vectors for the study. The hope is that this study will create the basis for a cure for USH1B retinitis pigmentosa (RP). The use of dual AAV vectors could also hopefully be applied to other conditions that require large genes.
UshTher Clinical Trial Fact Sheet
Dr. Alberto Aurricchio's Lab Page
---
Create a Nonhuman Primate Model of Usher Syndrome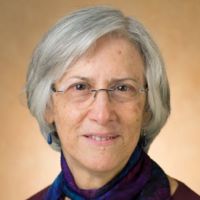 Martha Neuringer, Ph.D.:
Oregon National Primate Research Center and Casey Eye Institute
Foundation Fighting Blindness Individual Investigator Research Award Recipient 
Dr. Neuringer and her colleagues are using the gene-editing technique CRISPR/Cas9 to develop a large animal model of Usher type 1B, which is caused by mutations in the gene MYO7A. She believes that these animals will exhibit vision loss and will therefore be useful for testing potential Usher 1B therapies.
---
Gene Editing of the Usher 1B gene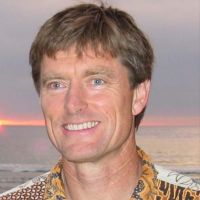 David Williams, Ph.D.:
UCLA Stein Eye Institute/Ophthalmology
Foundation Fighting Blindness Individual Investigator Research Award Recipient
Dr. Williams is using an innovative gene-editing technique called CRISPR/Cas9 for correcting a mutation in the gene MYO7A, which causes Usher syndrome type 1B. MYO7A is a large gene, making it difficult to replace with conventional (viral) gene replacement therapy.
Dr. David Williams' Lab Page
Link to Relevant Publication
---
Characterization of existing and newly developed models of Usher Syndrome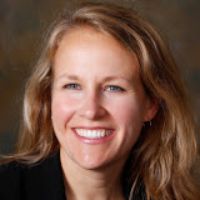 Jacque Duncan, MD:
University California, San Francisco
Experts in genetics and cell biology will create new models using zebrafish, 13-lined ground squirrels and retinal pigment epithelial cells from iPSC to study how the genes and proteins associated with Usher syndrome contribute to photoreceptor structure and survival.
Dr. Jacque Duncan's Lab Page 
---
Generation, establishment and phenotypical characterization of porcine models for human Usher syndrome - USH1 pig models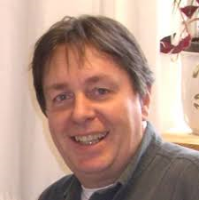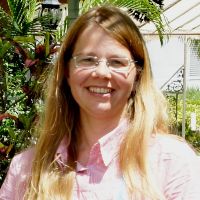 Kerstin Nagel-Wolfrum, Ph.D. and Uwe Wolfrum, Ph.D.: 
Kerstin and Uwe Wolfrum have developed a USH1B pig model. The researchers currently analyze a naturally occurring USH1B/MYO7A pig model bearing a biallelic nonsense mutation (p.Q181*) in the MYO7A gene. This project is in close collaboration with Michael Wendt, Hanover, and Doris Höltig, Berlin. They will make use of this model to define the mechanisms underlying the visual dysfunction in USH1B and to provide a large animal for preclinical evaluation of therapies for USH1B patients. Kerstin and Uwe Wolfrum are also working on a USH1C pig model.
---
Study of UshStat in Patients With Retinitis Pigmentosa Associated With Usher Syndrome Type 1B

(TERMINATED: Study stopped not for safety reasons. Due to review of clinical development plans and priorities, Sponsor decided to stop development of the product.)
Clinical trials to evaluate the safety and the tolerability of ascending doses of subretinal injections of SAR421869 (UshStat) in USH1B patients are taking place in Paris, France at the Hopital Nationale des Quinze-Vingt and in Portland, Oregon at the Casey Eye Institute. It is gene replacement therapy where a correct copy of the MYO7A gene is injected into the retina through a lentiviral vector, which has the capacity to carry a large gene like MYO7A. However, since December 2018 clinical trials have been on hold in Phase 1/2 after Sanofi removed it from their pipeline. In the February 2019, press release they have announced they are seeking an out-licensing partner and/or co-sponsor. 
There is a second trial that is following the long-term effects of those who have participated in the terminated SAR421869 trial.
Clinicaltrials.gov listing: Study of SAR421869 in Patients With Retinitis Pigmentosa Associated With Usher Syndrome Type 1B
Clinicaltrials.gov listing: A Study to Determine the Long-Term Safety, Tolerability and Biological Activity of UshStat® in Patients With Usher Syndrome Type 1B
---
USH1B-Related Science News