What's New with USH, May 2017
May 15, 2017
---
MESSAGE FROM THE EXECUTIVE DIRECTOR
Our Usher syndrome community will soon gather in Chicago for the USH Connections Conference, an event that has been described as "life-changing". For many, this will be the first time they meet others impacted by Usher syndrome. It will be the first time they hear from researchers working tirelessly towards a cure. For the first time, they will know that they are not alone.
As executive director of the Usher Syndrome Coalition, I have the privilege of connecting people. I get to bring people together and help bridge the gap between families and researchers. Thanks to your support, this vibrant community grows larger and more active every day. We call this community our "USH family." While I wasn't born into it, this family has changed me all the same.
Nine years ago, Bella Dunning became my first Usher family member. Bella was born profoundly deaf and began losing her vision at age 9, around the time I met her. She's now 18 and I'm thrilled to find us touring colleges and going to concerts together. To her, I am "Krista Sista". To me, Bella is one of the many reasons my job doesn't feel like a job.
This "life-changing" conference is another reason. Since meeting Bella, I've been part of all eight of our annual conferences, and my Usher family has grown exponentially. I've observed the change that comes over someone when they finally meet another person with Usher syndrome, someone who 'gets it.' I've felt the energy and excitement that comes from the world's leading experts meeting face-to-face with the families they're working tirelessly to treat. Over the years, attendees from 15 countries and 39 states have come together at these conferences to learn, to share and to join our Usher family. I look forward to meeting you in Chicago this year.
Krista Vasi
Executive Director
---
YOU'RE INVITED TO THE USH CONNECTIONS CONFERENCE
Please join us at the 9th Annual USH Connections Conference, the largest gathering in the Usher syndrome (USH) community! This one-day event is taking place on Saturday, July 15, 2017, at the Chicago Marriott Downtown Magnificent Mile, 540 N. Michigan Ave, Chicago, Illinois.
Thanks to our sponsors, exhibitors (see below) and speakers, you will have an incredible opportunity to learn the latest on developing treatments from leading USH researchers while connecting with over 200 impacted individuals, their families, and professionals serving the deafblind community (event program). Some of the topics that will be addressed are:
"Gene and Stem Cell Therapy for Usher Syndrome"
"The Use of Antisense Technology for the Treatment of Usher Syndrome"
"The RUSH2A Study: Gaining Insights into USH2A"
This year's Conference will feature Keynote Speaker Edwin M. Stone, MD, PhD. Dr. Stone, named to the Top 100 Most Influential People in Ophthalmology, is a professor of ophthalmology and visual sciences at the University of Iowa and the director of the Wynn Institute of Vision Research, home of the William Kimberling Usher Research Laboratory.
Bill Barkeley, a deaf-blind adventurer, advocate and storyteller, will be our Featured Speaker from the Usher community. Bill shared his amazing hike along the Camino de Santiago with the Usher community during our Own the Equinox campaign last fall.
There's still time to become a sponsor or exhibitor! Your partnership with the Coalition will enable you to promote your organization, services, or product while giving the Usher community the opportunity to participate in a forum that provides hope through research and empowerment through connection.
VIEW THE FULL CONFERENCE SCHEDULE
IMPORTANT DEADLINES
June 2, 2017: ALL SPECIAL REQUESTS (childcare, interpreters, sighted guides, assistive listening devices, Braille materials, etc.).
June 23, 2017 (or until block is filled): Hotel Reservations
Reserve your room at the Chicago Marriott Downtown Magnificent Mile in our discounted group block online: http://bit.ly/USH2017hotel or call Toll Free: 1-877-303-0104.
June 23, 2017: Registration Cancellations
Written cancellations received by June 23 will receive a full refund. No refunds will be issued after June 23, 2017.
June 30, 2017: Registration Deadline
Questions? Contact Julia Dunning, Events Coordinator at j.dunning@usher-syndrome.org.
9th Annual USH Connections Conference Sponsors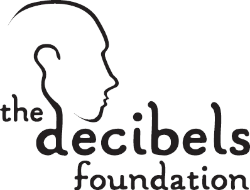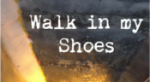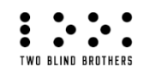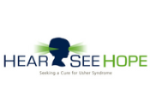 Exhibitors: The Carroll Center for the Blind | Cochlear Americas | Foundation Fighting Blindness |Leader Dogs for the Blind | Second Sight Medical Products | Usher Syndrome Coalition | Walk in My Shoes
Save the Date for USH2018: International Symposium on Usher Syndrome and the 10th Annual USH Connections Conference | July 19-21, 2018 | Mainz, Germany
---
USH ON CAPITOL HILL
Omnibus Spending Bill Passes: NIH receives $2 billion boost
Back in March, you urged your Members of Congress to reject proposed cuts of $5.8 billion to the National Institutes of Health (NIH). They listened! Earlier this month, House and Senate leadership reached an agreement to fund the government through September. The bill passed in both chambers with a remarkably bipartisan vote, passing the House by a vote of 309-118 and passing the Senate 79-18. The spending bill contains an increase of $2 billion for NIH, which is 6.2 percent above the funding level provided in FY 2016. The $2 billion NIH increase includes $352 M for implementation of the 21st Century Cures Act, which Congress passed last year.
For the National Eye Institute (NEI), the bill includes a funding level of $732.6 million, an increase of $16.7 million or 2.33 percent over the FY2016 enacted level of $715.9 million. For the National Institute on Deafness and Other Communication Disorders (NIDCD), the bill includes a funding level of $436.8 million, an increase of $20.6 million or 4.72 percent over the FY2016 level of $416.2 million.
WEBINAR: Over-the-Counter Hearing Aid Act of 2017
Date: Wednesday, May 17, 2017
Time: 8 p.m. - 9 p.m. Eastern Time
Don't miss this Wednesday's free captioned webinar featuring Alicia D.D. Spoor, Au.D. and Stephanie Czuhajewski, CAE. They will be presenting OTC Hearing Aids: Rationale for Support. 
The Over-the-Counter Hearing Aid Act of 2017 has sparked a great deal of debate and controversy. The Academy of Doctors of Audiology (ADA) is the only provider organization to support S.670/H.R.1652, the Over-the-Counter Hearing Aid Act of 2017, and commends Senators Warren and Grassley, and Representatives Blackburn and Kennedy for their foresight in introducing this legislation, which if enacted, will remove unnecessary and burdensome barriers to hearing care for millions of Americans.
How to Join the Webinar
Go to the Webinar Schedule page and click on the Join Webinar button. (Webinars are recorded for playback on their website.)
Check to be sure you can access the Webinar platform BEFORE the scheduled webinar. Questions? Contact Nancy Macklin, HLAA Director of External Affairs and Events, at nmacklin@hearingloss.org or 301-657-2248 Ext. 106.
JOIN THE HLAA PATIENT CONTENT REVIEW PANEL TODAY!
Sharing on behalf of the Hearing Loss Association of America (HLAA):
Hearing News Network (HNN) is the product of choice for customized hearing health care education and entertainment programming streamed into waiting rooms across the country. With our growing audience of people with hearing loss, we understand that we have a responsibility to our viewers to ensure that our content is accurate, informative, and engaging. Our Patient Content Review Panel is made up of a group of HLAA Members formed to help ensure that all of our content entertains and educates patients while they wait.
We are looking for HLAA members interested in making a difference. Please join our Content Review Panel by clicking this link: http://info.clearsounds.com/hlaa-crp
---
LATEST USH TALKS
USH Talks deliver the latest in research developments and community stories directly to you.
Research Updates
Genetic Testing for Usher Syndrome, Valencia, Spain | May 2, 2017: Dr. Gema García-García shares strategies for the molecular diagnosis of Usher syndrome used at the Health Research Institute Hospital La Fe in Valencia, Spain.
Análisis genético del Síndrome de Usher, Valencia (Español) | May 2, 2017: Dr. Gema García-García presenta Estrategias para el estudio molecular del Síndrome de Usher.
Gene Therapy for USH2A-Associated Retinal Dystrophy |  March 1, 2017: Dr. Erwin van Wijk shows that AON-based splice correction could be a promising approach for the development of a future treatment for USH2A-associated retinitis pigmentosa.
Support Services
Overview of the National Center on Deaf-Blindness (NCDB) |  April 4, 2017: Megan Cote provides a brief overview of the National Center on Deaf-Blindness (NCDB), their six national initiatives and ways in which they can connect families to support and training at the state and national level.
View our full USH Talk Library on our website, or search all USH Talk text and audio on Panopto.
Subscribe to USH Talks: To subscribe using iTunes, click here. Even easier, search for 'USH Talks' in the Podcasts app on your iPhone or iPad. You can also subscribe to RSS here.
---
RECENT USHER SYNDROME BLOG POSTS
ARVO 2017 HIGHLIGHTS | May 8-15, 2017 by Jennifer Phillips Ph.D.
Jennifer Phillips, Ph.D. shares highlights of Usher syndrome research from ARVO 2017 Day 1; Day 2; Day 3; Day 4 and Day 5
CHASING DAYLIGHT | May 3, 2017 by Kate Morell
If you tell your story, if you share your dream, if you reach out for help, you might just be surprised who will reach back out to help and tell their story, and share their dream, to you. Read more ...
JCYTE CLINICAL TRIAL | April 30, 2017 by Mark Dunning
jCyte is working on a treatment for the broad spectrum of Retinitis Pigmentosa. Read more...
ADJUSTING THE NUMBERS | April 3, 2017 by Mark Dunning
Usher syndrome is, and will remain, a rare disease. Turns out it may be rarer than we thought. Read more...
DANCE LIKE NOBODY IS WATCHING | March 8, 2017 Mark Dunning
Mark Dunning does the Usher Dance Challenge #usher4ushersyndrome. Read more...
SUNSETS | March 3, 2017 by Kate Morell
Kate's call for sunsets is for all of us. Read more...
CLICK HERE TO READ OLDER USH BLOG POSTS. 
---

JCYTE GETS FDA GO-AHEAD FOR FAST TRACK REVIEW PROCESS OF RETINITIS PIGMENTOSA STEM CELL THERAPY | STEM CELL THERAPY NEWS |  Published May 3, 2017
Encouraging signs this week that the FDA is serious when it granted Regenerative Medicine Advanced Therapy (RMAT) status to the CIRM-funded jCyte clinical trial for a rare form of blindness. This is a big deal because RMAT seeks to accelerate approval for stem cell therapies that demonstrate they can help patients with unmet medical needs.
NOVEL GENE THERAPY EXPERIMENT OFFERS HOPE FOR PEOPLE WITH CERTAIN HEARING LOSS AND DIZZINESS DISORDER | GENE THERAPY |  Published: March 23, 2017
Researchers from the National Institute on Deafness and Other Communication Disorders (NIDCD) and Johns Hopkins University School of Medicine showed that gene therapy was able to restore balance and hearing in genetically modified mice that mimic Usher Syndrome. Read more...
RESEARCHERS DEVELOP DRUG COCKTAIL THAT UNLOCKS POTENTIAL TO REGROW INNER-EAR 'HAIR' CELLS | DRUG-BASED THERAPY | Published: March 15, 2017
Harvard Stem Cell Institute (HSCI) researchers at Brigham and Women's Hospital (BWH) and Massachusetts Eye and Ear Infirmary and colleagues from Massachusetts Institute of Technology (MIT) have developed an approach to replace damaged sound-sensing hair cells, which eventually may lead to therapies for people who live with disabling hearing loss. Read more... 
NIH-FUNDED SCIENTISTS DEPLOY CRISPR TO PRESERVE PHOTORECEPTORS IN MICE | GENE THERAPY | Published: March 14, 2017
In this study, researchers introduced CRISPR into retinal cells, tested this genome tool to remove the Nrl gene in mice and three different mouse models of retinal degeneration. By measuring gene expression and examining the retinal cells, the researchers confirmed that rods became more cone-like, as predicted which allowed for rod degeneration to be prevented or slowed. Read more... 
CLICK HERE TO READ ALL ARCHIVED SCIENCE NEWS.
---
ADDITIONAL RESOURCES
The Usher Syndrome Coalition provides a number of other resources for families with Usher syndrome including:
The USH Trust and USH Blue Book
USH Blue Book Online Forum This private email group was created to provide a way for individuals in our USH Trust and the USH Blue Book to communicate with each other about topics related to Usher syndrome. The group's posts will be saved for future reference, creating a growing body of information from YOU.
Unraveling USH: A Genetic Testing Initiative - Get Genetic Testing
The Usher Syndrome Coalition website
A blog on Usher syndrome issues
Advocacy efforts to increase the visibility of Usher syndrome on Capitol Hill and at the National Institutes of Health (NIH)
You are welcome to take advantage of any and all of these resources.
---
ADA INFORMATION HOTLINE
The United States Department of Justice operates a toll-free Americans with Disabilities Act (ADA) Information Line to provide information and materials to the public about the requirements of the ADA.
If you'd like assistance understanding how the ADA applies to your situation, ADA Specialists are available Monday through Wednesday and Friday from 9:30 AM to 5:30 PM.
1-800-514-0301 (Voice)
1-800-514-0383 (TTY)
Calls are confidential
QUESTIONS?
CALL US
Toll Free: 1-855-998-7437 (1-855-99-USHER)
Toll: 1-978-637-2625
Videophone: 1-631-533-9621
EMAIL US
Krista Vasi, Executive Director: k.vasi@usher-syndrome.org
Nancy O'Donnell, Registry Director: n.odonnell@usher-syndrome.org
Julia Dunning, Events Coordinator: j.dunning@usher-syndrome.org