REGISTRATION Information
Registration for the USH Connections Conference includes continental breakfast and lunch. (PLEASE NOTE: The deadline to submit requests for special accommodations, ie. interpreters, sighted guides, assistive listening devices, Braille materials, childcare, dietary restrictions, etc. is June 3, 2019.)
Attendee Rates
 
 
Adult
$150
EXTENDED THROUGH JUNE 3
 
$200
If you register between June 4 and June 30
 

$250

LATE REGISTRATION - July 1 to July 13

Child
(age 17 and under)
$50

Flat rate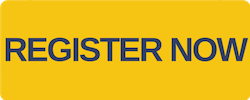 If you need assistance registering online, you can call the Usher Syndrome Coalition at (978) 637-2625.
Or download the printable registration form and mail to:
Usher Syndrome Coalition
63 Great Road, Suite 207
Maynard, MA 01754
USH2019 Refund Policy:
Written cancellations received by June 30th will receive a full refund. No refunds will be issued after June 30, 2019. All refund requests must be submitted in writing to Julia at j.dunning@usher-syndrome.org.
USH2019 IMPORTANT DEADLINES
June 3, 2019: Special Requests (childcare, interpreters, sighted guides, assistive listening devices, Braille materials, etc.)
June 21, 2019: Hotel Reservations
Reserve your room in our discounted group block online: http://bit.ly/USH2019hotel 
or call Toll Free: 1-877-303-0104
June 30, 2019: Registration Cancellations
Written cancellations received by June 30th will receive a full refund. No refunds will be issued after June 30, 2019.
June 30, 2019: Registration Deadline
QUESTIONS? Call us at (978) 637-2625 or email Julia at j.dunning@usher-syndrome.org