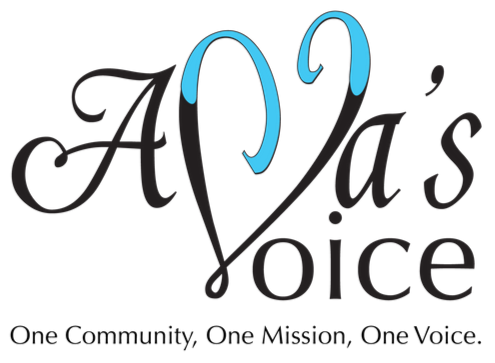 We are proud to introduce you to our USH Partner Ava's Voice (www.avasvoice.org), a vital addition to the USH Partnership Program.
Building a global community is the Usher Syndrome Coalition's driving force. By collaborating and building bridges between the growing number of organizations across the globe, we, as individual entities and as a consortium, can best serve the USH community. Ava's Voice's work with youth with Usher syndrome, families and school communities fills a critical gap within our community, making them a natural fit for partnership.
Ava's Voice is a not-for-profit organization named after Ava, a 13-year-old girl with Usher syndrome type 1B and daughter of Ava's Voice's president and founder, Carly Fredericks. 
The mission of Ava's Voice is to empower youth with Usher syndrome and to educate families and school communities. To this end, Ava's Voice planned a series of incredible "firsts" for 2019 and 2020: 
This past July, they hosted their first, all-day USHthis Mini Camp at the Usher Syndrome Coalition's USH Connections Conference in Philadelphia, PA. Thirty campers with Usher syndrome, siblings, and children of adults with Usher syndrome engaged in a variety of awareness activities that they can then use to educate their own communities about Usher syndrome. Facilitated by Ava's Voice Student Advocacy Ambassadors, the youth, ages 9-18, also took a tour of the City of Brotherly Love and had lunch at a local park. For some campers, this was the first time they had ever met a peer with Usher syndrome. Ava's Voice will host its second USHthis Mini Camp at the Coalition's USH2020 conference in Austin, Texas next July.
In August, Ava's Voice sponsored another first - USHthis Summer Youth Camp. This week-long sleep-away camp offered youth, ages 11-14, the opportunity to meet and enjoy time with peers and counselors with Usher syndrome at the fabulous Forest Lake Camp in upstate NY. In between wall climbing, archery, yoga, swimming, hiking, Quiddich, and nightly discUSHions facilitated by USH Strength Coach, Rebecca Alexander, campers completed a Self Advocacy Assessment to determine what they know about their diagnosis, and tools to enhance self advocacy skills in school, work or life in general. It was an incredible week of fun, learning, and making connections that will last a lifetime. Ava's Voice is committed to sustaining this program for years to come and developing a manual so it can be replicated at camps throughout the world. You can view a short video of this landmark pilot year experience.
In May of 2020, Ava's Voice will be hosting the first-ever discUSH Family Weekend for families of children with Usher syndrome, birth to 10 years of age. It will be also be hosted on the grounds of Forest Lake Camp. This is an organic experience where families can relax, connect, have fun, share resources, and meet with Rebecca Alexander, who will facilitate family discUSHions. 
Carly Fredericks shares her thoughts about the USH Partnership:
"With every phone call of a newly diagnosed child, the first question I'm asked is, 'How is Ava so successful?' In our journey, we have found that collaboration and a supportive community have been the keys to Ava's success. The Usher Syndrome Coalition is at the center of that, forging the connections that make this collaboration and support possible. Our goal is to share what we have learned along the way so families can determine what works best for their family.

We are honored to partner with the Usher Syndrome Coalition and all the USH Partners to help educate families and provide opportunities to make connections so their children can thrive in their local communities. Helen Keller said it best, 'Alone we can do so little, together we can do so much.'"
The Usher Syndrome Coalition is thankful for this and other partnerships that strengthen our community-building efforts. Our USH Partners ensure our collective ability to find and support everyone living with Usher syndrome.
Welcome, Ava's Voice!