Annual USH Connections Conferences
The USH Connections Conferences provide an incredible opportunity to learn the latest on developing treatments from leading USH researchers while connecting with hundreds of impacted individuals, their families, and professionals serving the deafblind community.
Our 2017 Conference featured Keynote Speaker Edwin M. Stone, MD, PhD. Dr. Stone, named to the Top 100 Most Influential People in Ophthalmology, is a professor of ophthalmology and visual sciences at the University of Iowa and the director of the Wynn Institute of Vision Research, home of the William Kimberling Usher Research Laboratory.
Bill Barkeley, a deaf-blind adventurer, advocate and storyteller, was our Featured Speaker from the Usher community. Bill shared his amazing hike along the Camino de Santiago with the Usher community during our 2016 Own the Equinox campaign.  
Looking to catch up on the USH Connections Conference happenings? Click the links below for conference transcripts and presentation slides from our past events.
9th Annual USH Connections Conference, July 15, 2017, Chicago, Illinois

8th Annual USH Connections Conference, July 9, 2016, Seattle, Washington

Past Conference presentations (formerly the Usher Syndrome Family Conference)
Join us at the USH Connections Conferences and gain hope through research and empowerment through connection.
SAVE THE DATE!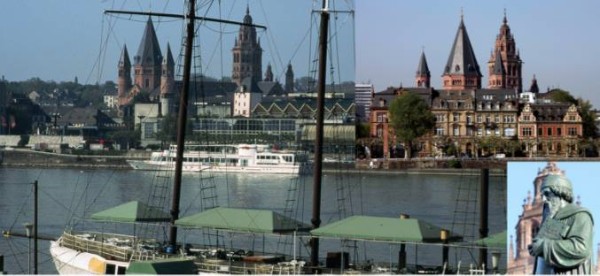 USH2018: International Symposium on Usher Syndrome and 10th Annual USH Connections Conference | July 19-21, 2018 | Mainz, Germany 
A Look Back at the USH Connections Conferences (formerly Usher Syndrome Family Conference):
July 2017: 9th annual USH Connections Conference, Chicago, Illinois
276 Total Attendees
*109 first-time attendees
35 Interpreters/Support providers
29 kids
July 2016: 8th annual Usher Syndrome Family Conference, Seattle, Washington
198 Total Attendees
*68 first-time attendees
32 Interpreters/Support providers
26 kids
July 2015: 7th annual Usher Syndrome Family Conference, New Orleans, Louisiana
169 Total Attendees
20 Interpreters/Support providers
23 kids
July 2014: 6th annual Usher Syndrome Family Conference held in conjunction with International Symposium on Usher Syndrome, Harvard Medical School, Boston (3-day event)
300 Total Attendees
32 Interpreters/Support providers
23 kids
July 2013: 5th annual Usher Syndrome Family Conference, Portland, Oregon
144 Total Attendees
24 Interpreters/Support providers
18 kids
July 2012: 4th annual Usher Syndrome Family Conference, St. Louis, Missouri
133 Total Attendees
12 Interpreters/Support providers
27 kids
July 2011: 3rd annual Usher Syndrome Family Conference, Sturbridge, Massachusetts (held in conjunction with Northeast Cochlear Implant Convention)
41 Total Attendees
4 Interpreters/Support providers
4 kids
July 2010: 2nd annual Usher Syndrome Family Conference, Seattle Children's Hospital
100 Total Attendees
25 Interpreters/Support providers
9 kids
June 2009: 1st family conference (called "Frontiers in Usher Syndrome"), Harvard Medical School, Boston (in conjunction with Frontiers in Hearing Loss
80 Total Attendees (Usher syndrome conference only)
125 Attendees at both Usher syndrome and hearing loss conferences