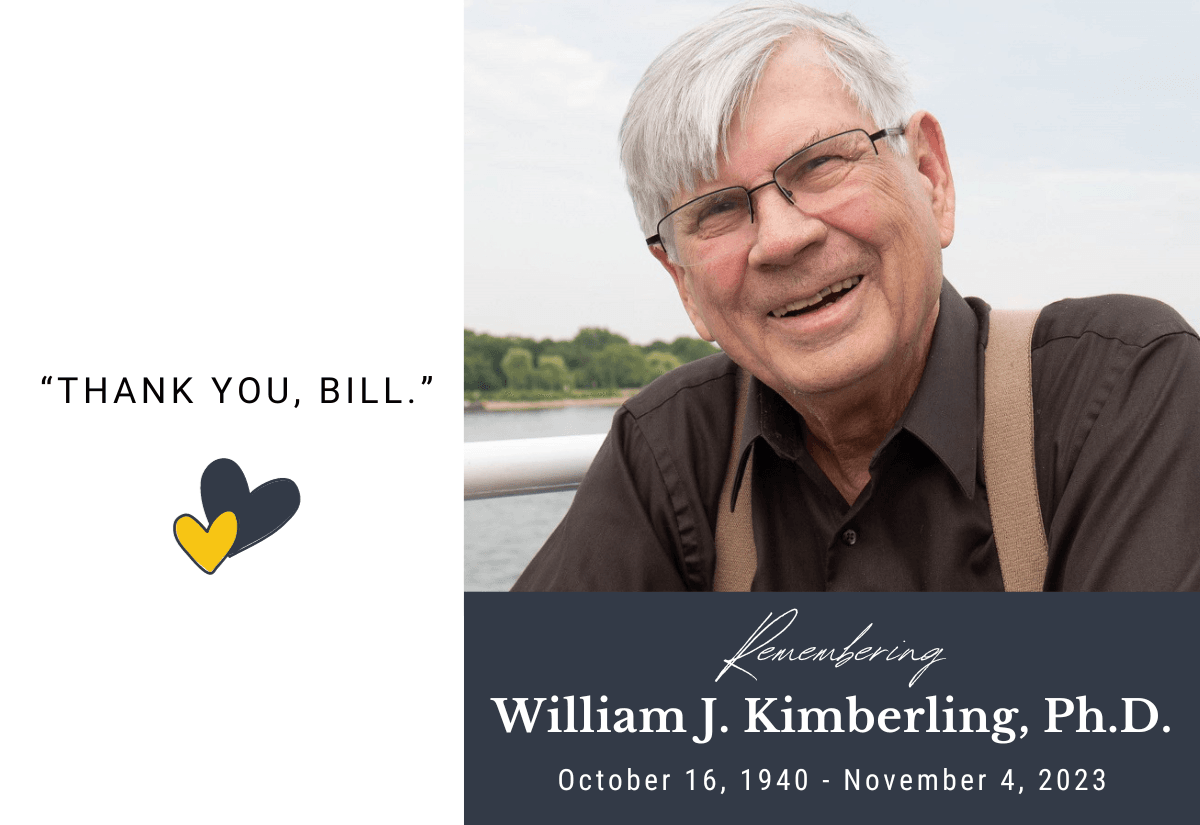 It is with great sadness that we share the news that Dr. William Kimberling passed away on Saturday, November 4th, surrounded by his family. A majority of Dr. Kimberling's long and distinguished career was spent at Boys Town National Research Hospital in Omaha, Nebraska, where he served as Director of the Center for the Study and Treatment of Usher Syndrome and Director of the Gene Markers Laboratory. In later years, Dr. Kimberling also held a faculty position at the University of Iowa Carver School of Medicine in the Departments of Ophthalmology and Visual Sciences and Otolaryngology.
Dr. Kimberling played an integral role in creating the global Usher syndrome community we know today. The Usher Syndrome Coalition itself would not exist had it not been for Bill. To revisit the heartfelt words of former Coalition Chair and co-founder Mark Dunning, delivered at the dedication ceremony for the William J. Kimberling Usher Research Laboratory, "Thank You, Bill."
The McKittrick family would also like to thank Bill for his contribution to our community:
"Bill was the first person we met when we got the diagnosis for our now 24 year old son, Conner. Bill gave us hope, took the time for us when we were grieving, and most importantly, he connected us with the Dunning family. Through that connection the idea for the Coalition was born." - Lane McKittrick, Board Chair
We extend our sincere condolences to the entire Kimberling family.
William J. Kimberling, Ph.D.
October 16, 1940 - November 4, 2023
For information about his funeral service, please go to heafeyheafey.com. All pertinent information and a more detailed obituary should be posted no later than Thursday, November 9th at 4pm.
Sincerely,
The Usher Syndrome Coalition Team