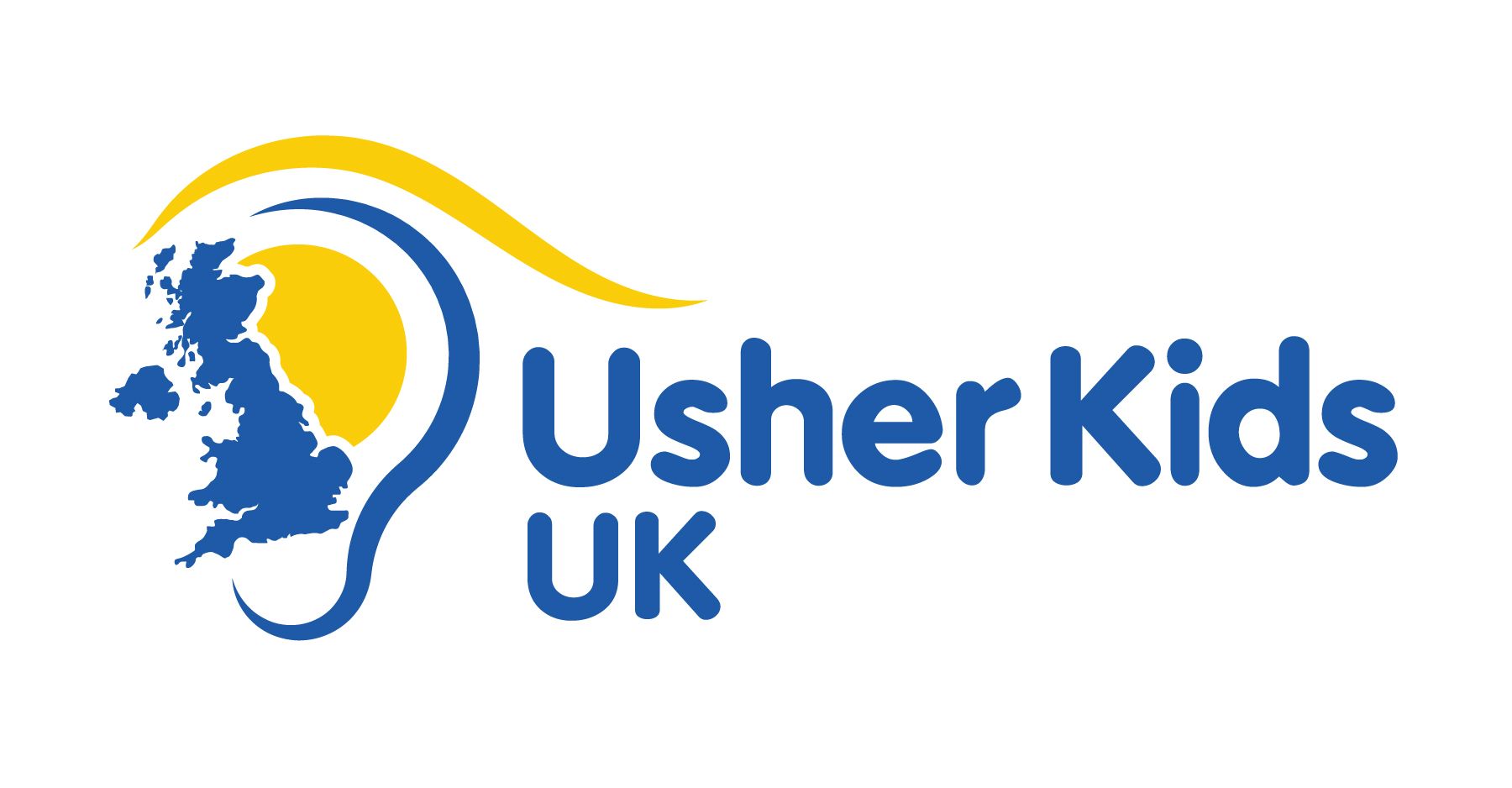 Usher Syndrome Awareness Day is in two days! This day shows us that while our community is expanding, the world we live in is getting smaller. As we celebrate our growing connections, we are thrilled to announce our first global partnership and introduce you to our newest USH Partner: Usher Kids UK.
Before the Coalition existed, it was nearly impossible to meet face-to-face with another family living with Usher syndrome. In the summer of 2013, Chloe Joyner, mum to a young daughter with Usher, traveled to the U.S. from her home in the United Kingdom in order to connect in-person with parents at a Coalition family conference. This inspired her to create a family network closer to home. In founding Usher Kids UK, Chloe seeks to provide a focal point for the UK community of Usher children and families.
Usher Kids UK exists to support, connect and advocate for children and families in the United Kingdom that are living with Usher syndrome. In June this year, it held the largest ever gathering of children and families with Usher syndrome in the UK. Parents and professionals were able to engage with expert speakers on topics such as emotional resilience, education support strategies, and research into therapies for Usher syndrome. Meanwhile, the children and their siblings had a jam-packed day of fun with activities hosted by Apple, Cadbury's World and Birmingham City Football Club, helping them to build friendships, confidence and a vital network of support.
In the past year, Usher Kids UK has also been successful in advocating for national testing protocols for Usher syndrome and is currently consulting on the design of the UK's first dual-sensory clinic.
The founder of Usher Kids UK, Chloe Joyner, says:
"At such an exciting time for Usher Kids UK we are thrilled to be entering into a partnership with the Coalition, which has always championed the needs of our community. When my own daughter was diagnosed, it was the Coalition that first connected me with other parents, and now Usher Kids UK seeks to offer similar opportunities to families here in the UK. 

Rare communities like ours have to seek every opportunity to collaborate in order to ensure we are efficient and effective in making our voices heard, and I look forward to working closely with the Usher Syndrome Coalition to see what is possible when the global Usher community comes together." 
Welcome, Usher Kids UK!