Young Adults Blog
View all posts from young adults living with USH: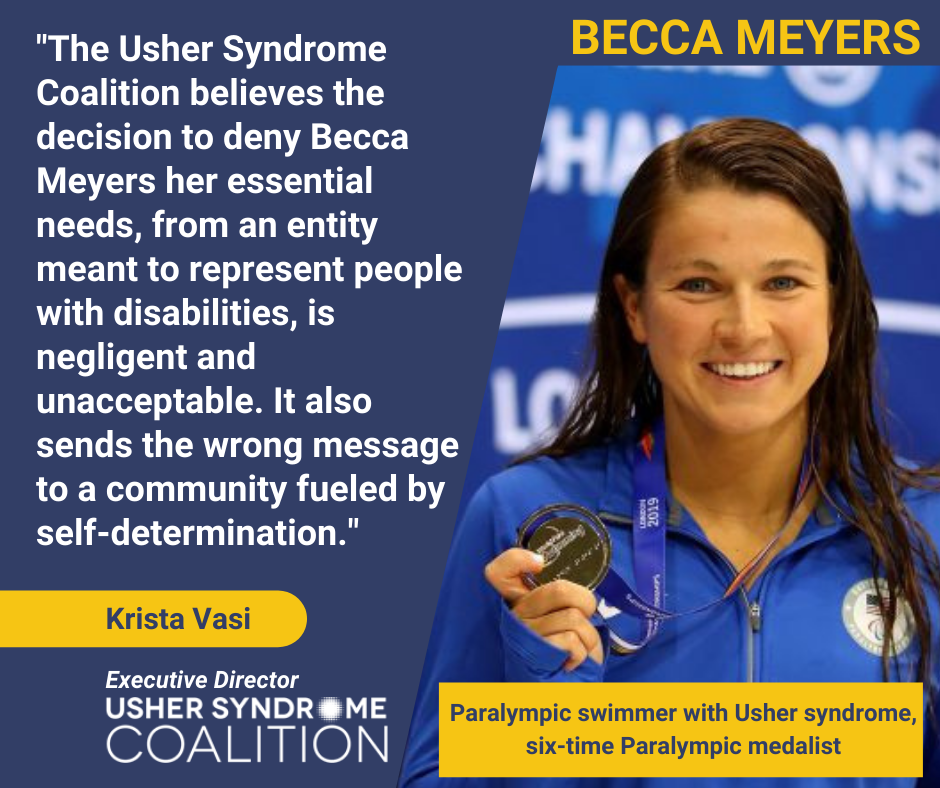 "Heartbroken" Becca Meyers, a deafblind Paralympic athlete who has Usher syndrome, was told to navigate Tokyo alone. Instead, she takes a powerful stand for future generations.
Megan Lengel, a recent college graduate and young adult with Usher syndrome, has offered to share with us her valuable experience attending college while dealing with Usher syndrome.