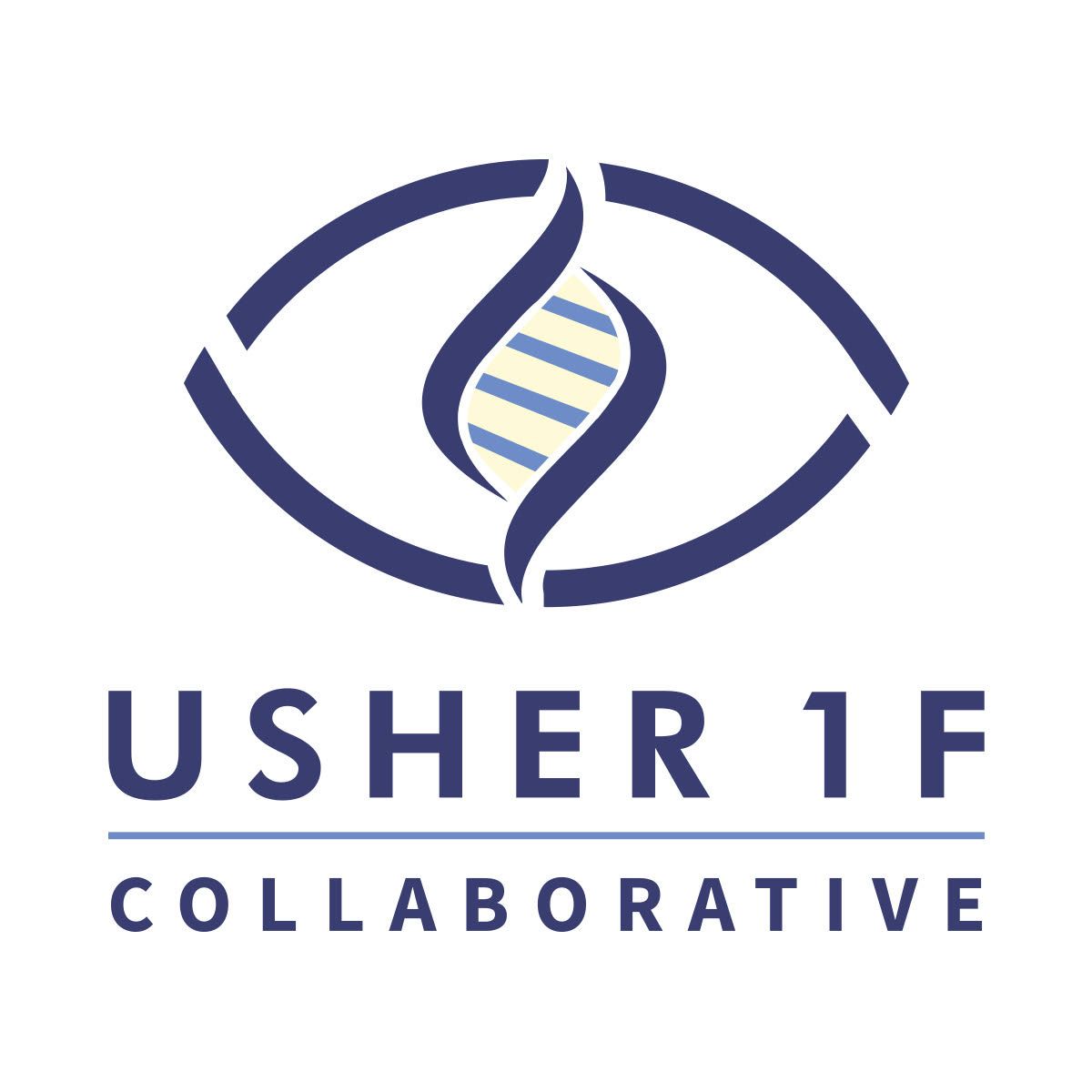 We are proud to announce Usher 1F Collaborative's (www.usher1f.org) support of the Coalition through the USH Partnership Program. 
By fostering lasting partnerships with the growing number of Usher syndrome-focused organizations around the world, the Coalition facilitates collaborative efforts, minimizes duplication and creates a global network of support.
USH Partners like Usher 1F Collaborative support the community-building efforts of the Usher Syndrome Coalition, ensuring our collective ability to find and support everyone living with Usher syndrome. 
Usher 1F Collaborative is a 501c3 nonprofit foundation whose mission is to fund medical research to find a cure for the vision loss of Usher syndrome type 1F.
In 2013, Melissa and Elliot Chaikof, parents of two daughters with Usher 1F, founded Usher 1F Collaborative in response to the lack of research specific to Usher 1F. In 2015, Jared and Rachel Root joined their efforts when their little boy was also diagnosed with Usher 1F. Since then, the two families have worked together with a network of several Usher 1F families and have advanced research for Usher 1F to seven research labs working on a cure. Their researchers have developed both a zebrafish and a mouse model and have begun testing of drug and gene therapies using these models.
"The Coalition is a complementary partner of Usher 1F Collaborative, providing services that we don't have to duplicate, such as an international registry, which includes Usher 1F patients. We have developed a natural synergy between our two organizations, enabling us to focus on our mission of funding research for a cure for Usher 1F." 

- Melissa Chaikof, founder and president of Usher 1F Collaborative, mother of two daughters with Usher 1F.   
The Usher Syndrome Coalition is thankful for this and other partnerships that strengthen and expand our community. 
Welcome, Usher 1F Collaborative!