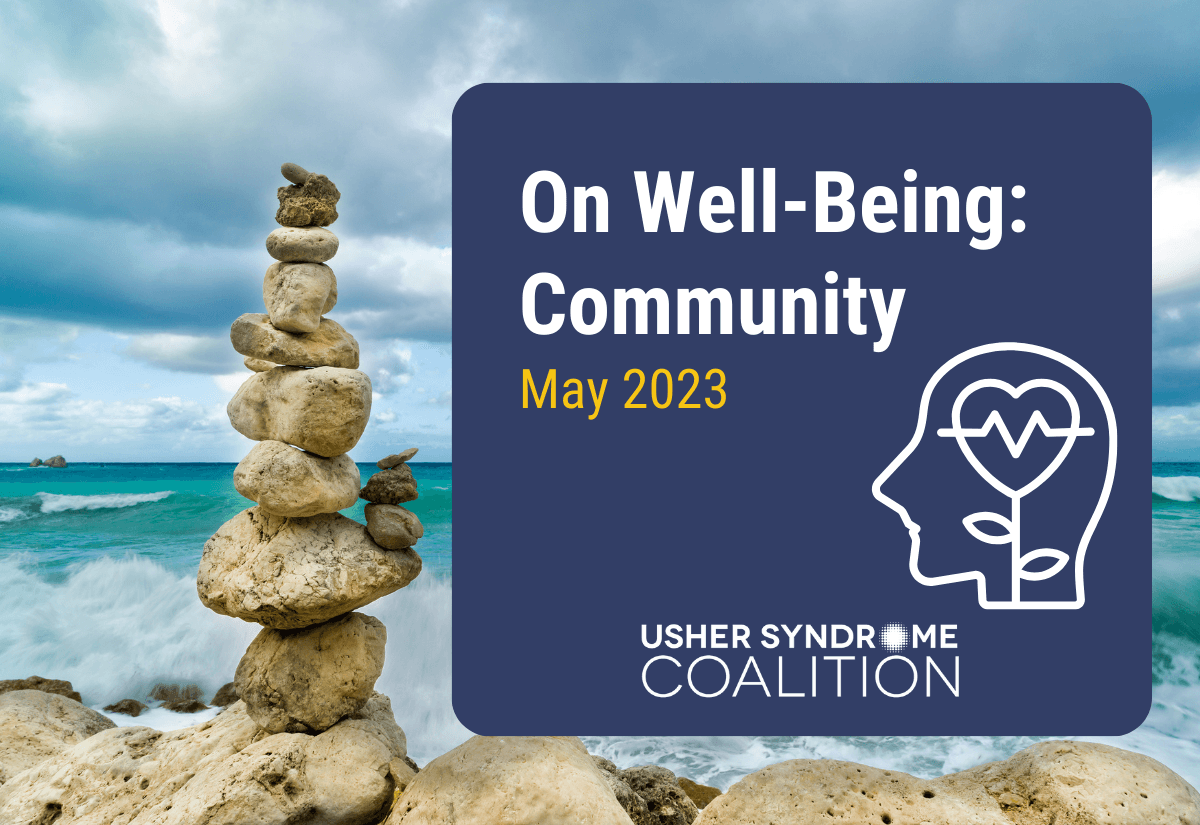 The Usher Syndrome Coalition is a hub for connecting the global Usher community; but what does "community" mean to you? Community is generally defined as: "a group of people with diverse characteristics who are linked by social ties, share common perspectives, and engage in joint action in geographical locations or settings."
Usher syndrome can be isolating. Oftentimes, medical professionals tell folks newly diagnosed with Usher syndrome that they will never meet anyone else with the same diagnosis. People with USH, like everyone else, need a strong support system and a sense of community to thrive. The need for connection is natural and primal. In fact, this need might be more urgent than ever. A 2023 advisory report from the U.S. Surgeon General entitled "Our Epidemic of Loneliness and Isolation" details the "Healing Effects of Social Connection and Community," outlining the benefits of more connected communities.
Usher syndrome brings us together. Whether you are living with USH or you have a friend, family member, or loved one with Usher syndrome, you are not alone. We are connected. We are a community.
Communities give us a sense of identity, direction, connection, access to resources, and hope. We traverse challenges more easily when we know there are other people like us, people who ultimately understand. We all need someone to talk to, and it's so helpful when our confidante lives with shared experiences. It helps us feel validated, normalized.
It's okay to ask for help. It's okay to lean on others when feeling down. It's okay to ask questions to learn more. It's inspiring to watch people flourish when they meet others in this community because they no longer feel as isolated and alone. This Usher community can give a sense of purpose and empowerment to so many. Thank you for being a part of it.

For further reading, one of our volunteers recommended the book, Together: The Healing Power of Human Connection in a Sometimes Lonely World.