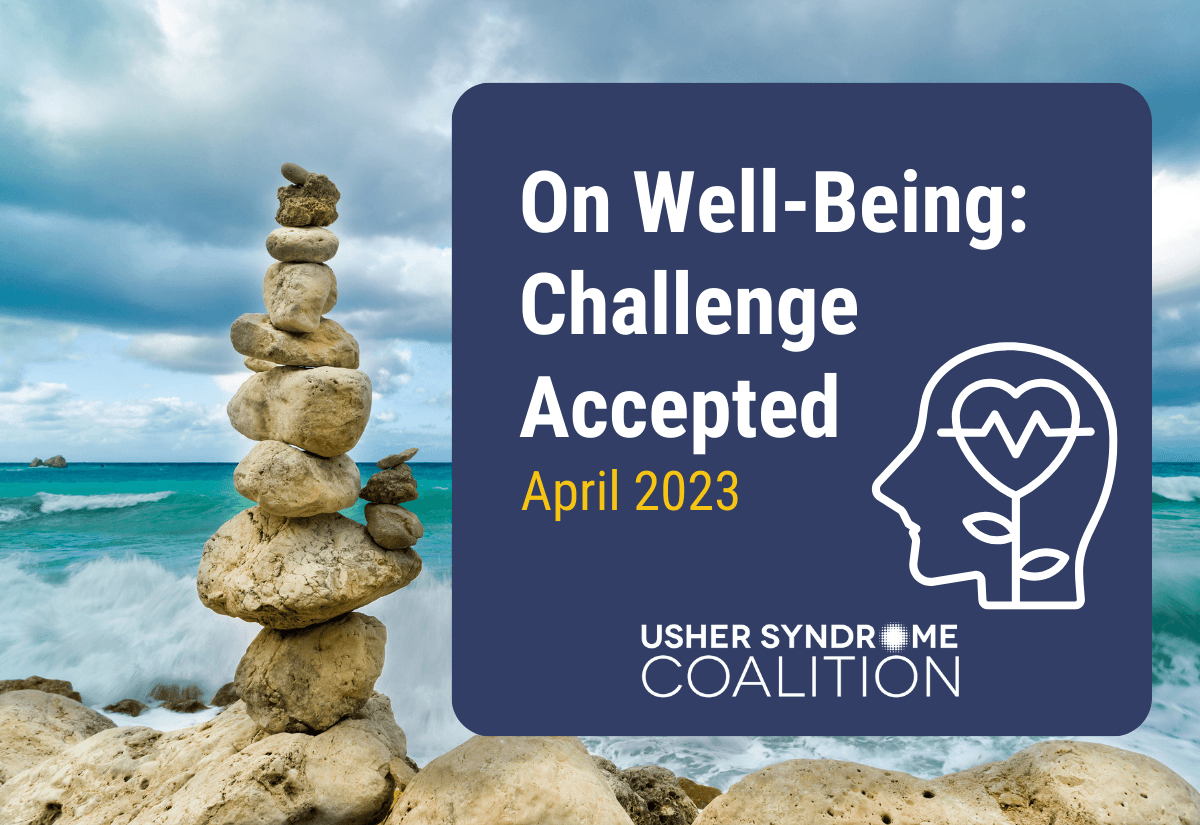 For someone with Usher syndrome, there are very real barriers and limitations to choosing a career that also brings a sense of purpose. But the barriers may not be as limiting as you think.
Many people with Usher syndrome are told that they "can't" do a lot of jobs- being a pilot, or NASCAR driver may not be realistic. There are, however, so many careers that ARE viable, including but not limited to video editing, science, writing, computer programming, photography, audiology, and thousands more. Mindset is the key to success!
How would your world change if you adopted the mindset of "Challenge Accepted"?
What if you set your mind to radically accept having Usher syndrome? What is "radical acceptance"? Radical acceptance is about not making value judgments. It isn't good or bad, positive or negative; it just IS. You don't have to accept the "suffering mentality." You can make an intentional decision to see it as a chance to look for gains and opportunities
People with Usher syndrome are incredibly creative because they've had to adapt to a world that isn't designed for dual sensory loss. The Usher Syndrome Society's Sense Stories highlight some of the amazing achievements seen in the Usher syndrome community. Be sure to check them out and consider accepting the challenge!