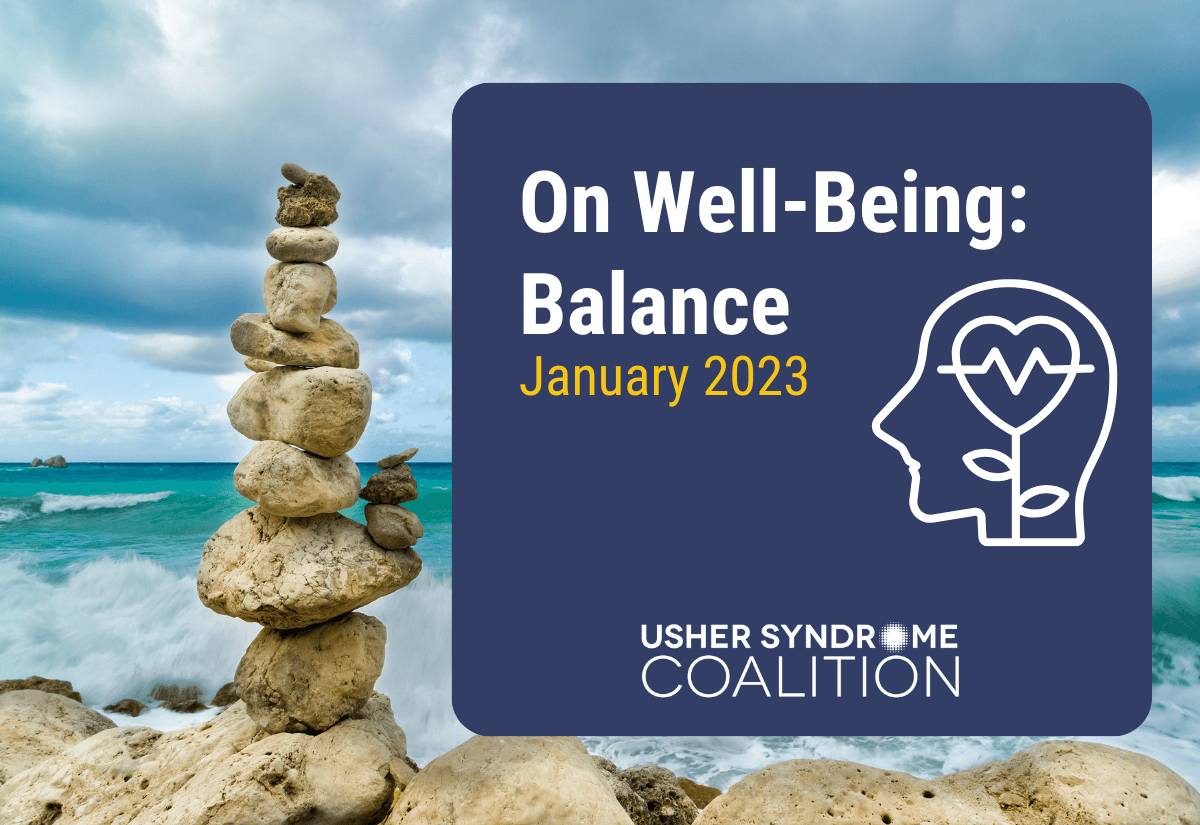 What does balance mean to you?
Usher syndrome is the leading genetic cause of combined deafness and blindness. It can also cause vestibular dysfunction, most often in Usher Type 1 and Usher Type 3.
Vestibular dysfunction affects an individual's sense of balance. Our brains receive information from our bodies to piece together a puzzle of what the world looks like. It takes cues from the environment and cues from our five senses to guide us through the world. Our brains also take cues from proprioception, our body's ability to sense movement, action, and location, present in every muscle movement we make.
If we have Usher syndrome and our vision and hearing are failing, and our vestibular system is dysfunctional, it is very difficult to find balance in this wobbly spinning earth.
Sometimes that means we need to close our eyes, dig deep, find those proprioception muscles, and learn new ways to balance.
It's scary. To balance the old way of seeing the world and a new way of seeing the world.
Thankfully, we have a strong community to lean on while we each learn to find a way to balance on our own.
We are here for you to help you find what you need to be able to achieve balance in your life.