USH Ambassadors for Washington State, Carleton and Jordyn
Carleton Bulkin
Image description: White male with brown hair, glasses and a yellow shirt speaks to the camera: 
Hi, my name is Carlton. I'm the Usher Syndrome Coalition Ambassador in Washington state. Please reach out if you'd like to engage to  learn more about Usher syndrome, or to find new ways to manage the condition, look for medical treatment, find job training, or engage in activism.
Contact Carleton at: ambassador.wa@usher-syndrome.org
Jordyn Smith
Hi, my name is Jordyn Smith, and I am a 19-year-old with Usher Syndrome type 2A. I currently attend Northern Arizona University with intentions to get my bachelor's degree in Fitness Wellness with a minor in Disability Studies. I was born and raised in the state of Washington, which is why I would love to give back to my community and state! I hope to encourage and help all people facing the struggles of Usher Syndrome to learn about all the amazing resources that are out there!
You may contact me at ambassador.wa2@usher-syndrome.org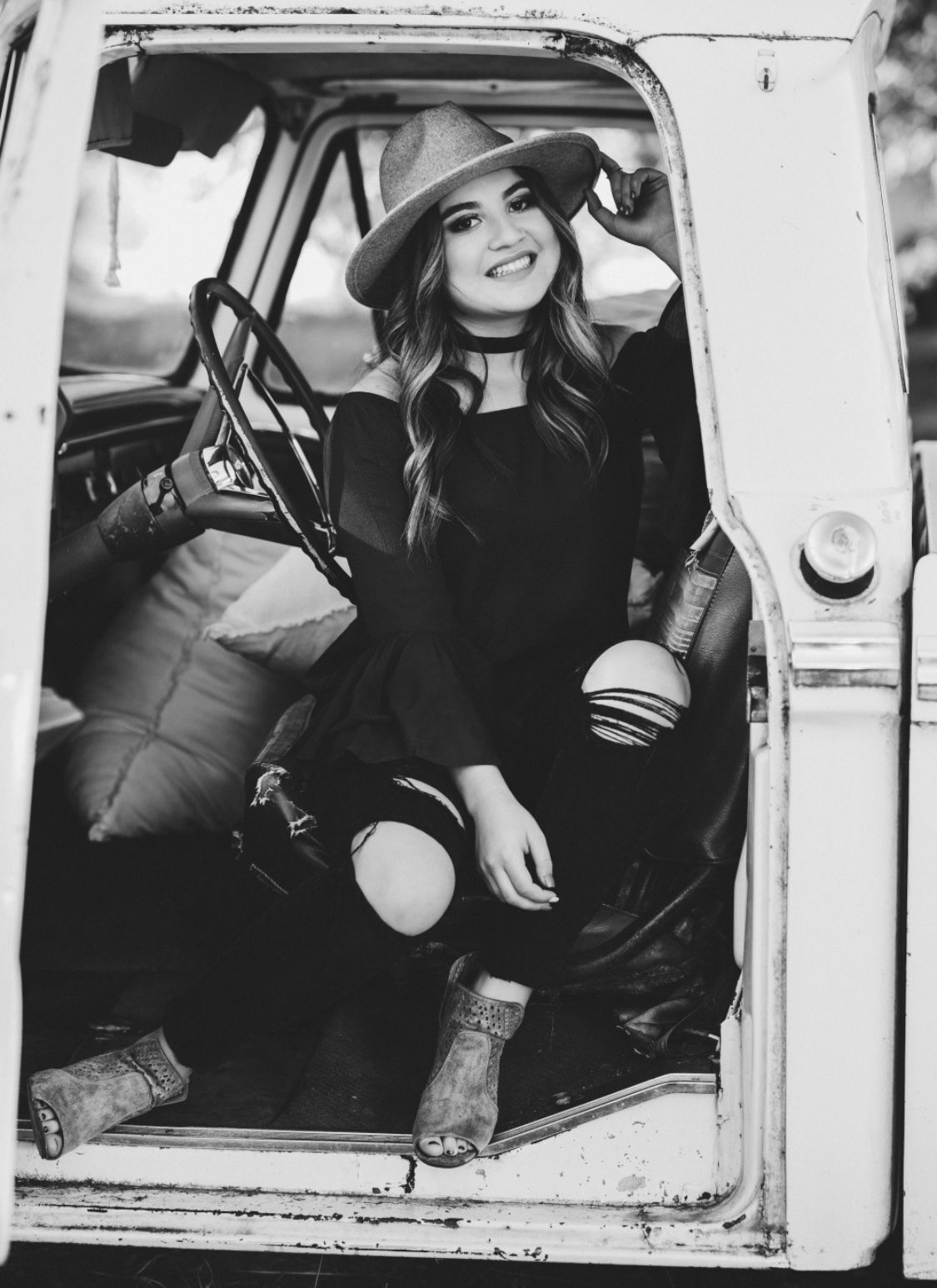 Resources for Washington State
The Usher Syndrome Coalition's "USH Trust" is the largest international contact database of children and adults with Usher syndrome, and our most powerful tool to connect, inform, and support individuals within the Usher community. Those who join the USH Trust are also the first to learn about the latest research opportunities. Information in the USH Trust is confidential and is not shared outside of the Coalition.

Individuals with Usher syndrome who are passionate about research have a new data collection program to join. The Usher Syndrome Data Collection Program, or USH DCP, is powered by RARE-X, a program of Global Genes a nonprofit dedicated to accelerating research in the rare disease community. By entering your health information into this secure platform, you will become part of a global database of de-identified information available to researchers worldwide. That means that only you can see your data. Only you can change your data. Your personal information (name, email address) will not be shared without your permission. As the DCP grows, more researchers will become aware of Usher syndrome. This can lead to the development of clinical trials, new treatments, and new therapies. YOU hold the key to unlocking future research discoveries.

The DBSC is committed to assisting deafblind people in reaching and maintaining their highest possible quality of life and degree of personal autonomy. We offer case workers who will work with deaf-blind adults t to create a personalized support program, and can also arrange for Support Service Providers (SSPS).

One of several groups involved in the Annual Statewide Disability Legislative Reception (last held in January 2021, virtually) -- an opportunity to interact with members of the state legislature.

Aggregates news related to hearing loss, information on technology. Newsletter.

Advocacy and education for Deaf/hard-of-hearing people and their families.

Program and services for youth and adults with combined vision and hearing loss.

Provides free telecommunication evaluation, equipment, and training to children and adults with significant vision and hearing loss who qualify. iCanConnect is a national program authorized under the National Deaf-Blind Equipment Distribution Program.

Education and advocacy to promote loop systems for hearing-aid users with telecoil technology.

A private, not-for-profit social enterprise providing employment, support, and training opportunities for people who are blind, DeafBlind, and blind with other disabilities. The Lighthouse has provided employment and support to people who are blind in our community since 1918. Our philosophy maintains that each employee be provided with whatever supports are necessary for success in the workplace. Supports include an in-house sign language interpreting department to ensure effective communication for employees who are DeafBlind, staff mobility instructors to teach independent travel with a white cane or dog guide, and over 100 computer workstations adapted for use by individuals who are visually impaired.

A national volunteer organization created to empower the voices of families of individuals who are deaf-blind and to advocate for their unique needs.

Advocacy, services, networking for individuals and families. Committees to address employment or education issues, explore service-dog options, manage diabetes, and share hobbies/activities.

Information, training, and guidance on the ADA in AK, ID, OR, and WA.

Supports and advocates for the educational needs of students who are blind or visually impaired in the state of Washington.

Administered by the USH Ambassadors from Idaho, Oregon, and Washington state, this group is designed to connect those who have Usher syndrome, or a family member, with others in the Pacific Northwest. The hope is to find support, share stories of encouragement and to know we are not alone!

All of us managing, researching, living with, or caring for someone with Usher syndrome are part of a larger "rare disease" community. At the state level, some of us in Washington state are working with legislators to create a Rare Disease Advisory Council (RDAC). Nationally, Project RDAC is an initiative of the National Organization of Rare Diseases (NORD), of which the Usher Syndrome Coalition is a member. Each state's RDAC campaign is independent of NORD and of other state campaigns. If you live in the U.S., you can look here to see whether your state has an RDAC or is working on one. The number of states with these advisory councils is growing!

Engages in outreach. Addresses public safety, transportation, housing, employment, and public access concerns. Has an annual work plan that lays out the year's priorities. Has a leadership program for 18-29 year-olds.

Services referrals. See this page for information on the FLASH discount card for seniors/disabled.

Some legal advice and support for ADA and other disability-related concerns.

Advisory council of 11 volunteer commissioners serving the city council.

Clinical care and research. Strengths in AMD, diabetic retinopathy, inherited retinal diseases (IRDs), uveitis & ocular inflammation.

Has a scholarship for blind students

Assists children who are deaf or hard of hearing, blind or with low vision, or deafblind, by providing assessment services, training and other support to children, school districts, families and service providers.

Administers a battery of genetic tests and an audiometric screening. Advises parents of newborns on additional resources when a non-tested condition is suspected but not tested for in standard newborn screening.

Support services to promote employment (vocational rehabilitation) and independent living. Programs for youth and families. Summer programs. Internships.

Empowerment, advocacy, education, planning.

Also offers support services to blind students via the Ogden Resource Center

See Get Information tab > State and National Resources. Some braille tutorials available.