USH Ambassadors for Tennessee - John and Brooklyn
John Johnson
I was born profoundly deaf and diagnosed with retinitis pigmentosa (RP) at around 13 years of age. At that time, I was told I would be blind by 18. I was devastated by that news. My parents and siblings reminded me that my older sister and brother, who also have Usher syndrome, were over 18 and still had good vision! As you might imagine, I never went back to that doctor! I found another eye doctor, and he was more factual and positive, and dismissed that prediction that I would go blind by 18. He urged me to "Enjoy your life." 
My RP was mild at that time and I took his advice! I attended mainstream school, and played a few sports - swimming, track, softball, football - and many other recreational activities. Football was one of my favorite sports. From 8th to 11th grade, I played defensive nose guard.  I made the 8th grade Honorable Mention, 9th grade All-Star, and Honorable Mention in my Sophomore year. I was also a Letterman for 3 straight years! Unfortunately, during junior year at spring/summer practice, I missed some tackles. That, plus other issues made me realize that my football days were over. Quitting football was the most difficult decision I had to make.
I graduated from high school with a diploma and attended local community college for a year.  At the same time, I was starting my family, so I withdrew from college and started working with county government as a maintenance worker at county recreation parks and properties. I later applied to the United States Postal Service, and worked as a clerk for a bit over 12 years, until I was forced into disability retirement. I am divorced and have three children - a son and two daughters. I am the proud grandpa of four, and caretaker of my 90-year-old mother.
I am the president of the Tennessee Organization of the Deaf-Blind, and enjoy working with the DB and Usher community in TN.
Feel free to reach out to me! 
Contact John: ambassador.tn@usher-syndrome.org
Brooklyn Shannon
Hello, I'm Brooklyn Shannon and I live in beautiful East Tennessee with my husband Jay and our 8-year-old son Camden. I have a sweet guide dog named Lolita who is a petite yellow lab that loves to work for treats, and a cat who just likes to sleep! 
I was recently diagnosed with Usher Syndrome Type 2A in March of 2019, following a routine LASIK screening. I was working as a pharmaceutical sales rep and driving several hours a day and noticed I was having trouble with glare from lights and driving at night. I failed the peripheral test at the screening and further testing showed I had advanced Retinitis Pigmentosa and was legally blind at diagnosis. I had hearing loss as a child, so we perused genetic testing that revealed the USH2A diagnosis. Needless to say, the news shocked and devastated our family and we turned to the internet for support and education. 
Finding the Usher Syndrome Coalition and subsequent groups on Facebook helped us navigate the diagnosis and feel less alone. Connecting with other individuals who had traveled this path helped us to get to the right doctors and get the resources we needed to make informed decisions. 
I'm now down to less than 10 degrees of peripheral vision and have hearing aids, but I'm feeling very hopeful for the future! I'm very interested in research and development and pray a cure is in our near future! I'd love to connect with you and help you navigate this diagnosis, as many did for me. I feel like having support makes all the difference in the world! Please let me know how I can support you and your family. As for our family, we will continue to walk by faith, even when I cannot see! 
Contact me at: ambassador.tn2@usher-syndrome.org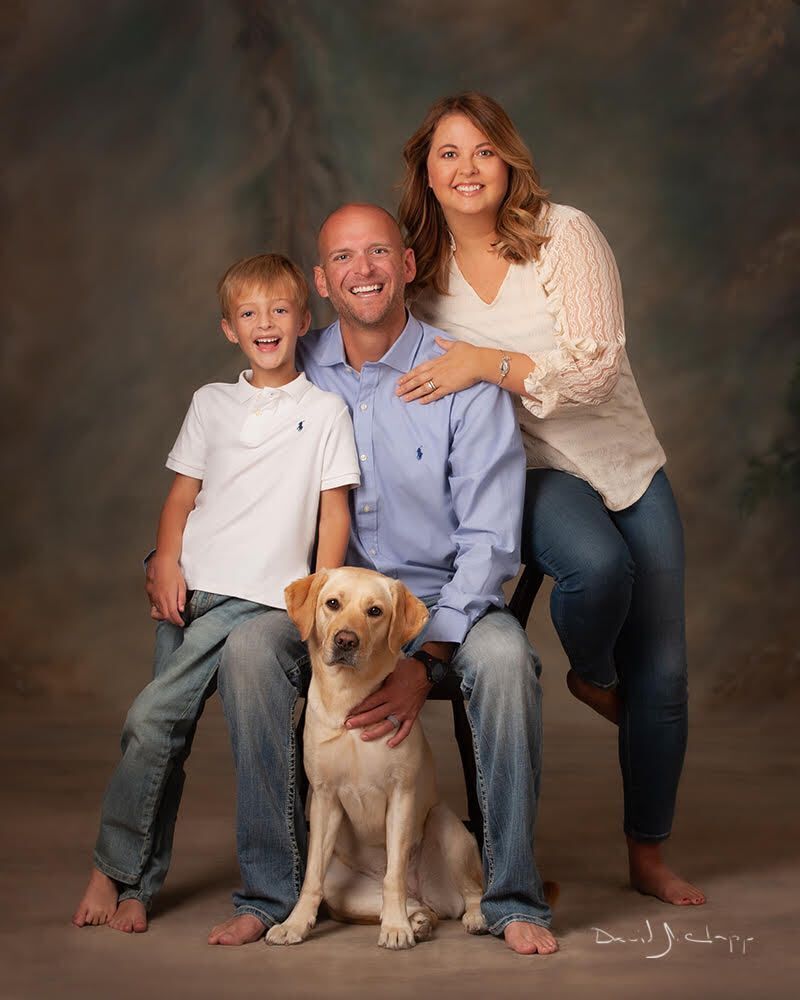 Resources in Tennessee
This free and confidential registry, maintained by the Usher Syndrome Coalition, is the only registry exclusively for individuals of every age with any type of Usher syndrome, worldwide. By registering, you become part of a growing global community. The registry is our most powerful tool to connect the community, learn about the community, and support research.

This project provides information, support, resources, and technical assistance to programs serving children who are deaf-blind, and their families in Tennessee.

Program and services for youth and adults with combined vision and hearing loss.

iCanConnect provides people with combined and significant vision and hearing loss who qualify with free telecommunication equipment and training. Each state has their own program. Funding for iCanConnect is provided through the National Deaf-Blind Equipment Distribution Program, NDBEDP.

A national volunteer organization created to empower the voices of families of individuals who are deaf-blind and to advocate for their unique needs.

Publishes a calendar of events related to the Deaf/HOH and DB communities

This corporation is a non-profit, beneficial society of deaf-blind persons, with or without other disabilities, and their families or significant others, and other concerned individuals, organized for the purpose of advancing the economic, educational and social welfare of deaf-blind persons and improving the morale among individuals who are deaf-blind.

TN-RDAC's mission is to improve the quality of life and to support care for Tennesseans affected by rare diseases through collaboration, education, support, and advocacy. Their council seeks to advocate for Tennesseans impacted by rare diseases, including advising TennCare's Pharmacy Advisory Committee and Drug Utilization Review Committee on pharmaceutical treatments, as well as identifying the overall impact of rare diseases on Tennesseans.