Finding Balance
September 12th, 2019
by Pamela Aasen
Pam is the proud parent of Ethan & Gavin, who have Usher syndrome 1b. Pam has 25 years experience in special education working with diverse communities in the U.S., Canada and the Dominican Republic. In advocating for her own children she has successfully lead parent engagement initiatives and worked with parents in partnership to become advocates for their children in the process of finding appropriate family-centered care and ensuring an appropriate education.  She is currently a Parent-Leader for the NJCDB, a Project Leader and Family Resource Specialist for the SPAN Parent Advocacy Network's Early Hearing Detection and Intervention Program, a board member of USH Partner Ava's Voice and one of the facilitators of the monthly Family 2 Family Community call for parents of children with Usher syndrome. 
I am at the 2019 Adaptive Sports Junior Nationals watching my children compete in swimming, track and field events; Ethan, who is 17 and going into his senior year of High School and Gavin, who is 15 and will be a sophomore.  It has been 10 years since they were diagnosed at ages 7 and 5 with Usher syndrome Type 1b. I am remembering them as infants who couldn't hold up their heads, babies who couldn't sit on their own and toddlers who couldn't walk…not to mention their combined hearing and vision loss.  I remember the feeling of relief with knowing that there was a known cause for their struggles with everything balance related and the devastation I felt with the diagnosis when I thought about their future. I certainly didn't envision them as future athletes that I would be watching compete at a national level.  They were clumsy, they fell all the time, they couldn't walk on uneven ground and they couldn't seem to coordinate the movements of their body. We described them as floppy; their first 'official' diagnosis was 'lax ligaments.' All we knew was that something wasn't right, so we started them young, doing everything we could think of well before we knew their diagnosis. 
We started with occupational therapy when they were babies to strengthen their gross motor skills. We added physical therapy when they were toddlers. We weren't sure what the problem was but we were trying to fix it. Instinctively we knew they needed to be stronger. We didn't want their lives to be about therapy so we put them in gymnastics and taught them how to ski.  It was not easy for them but they never gave up. Gymnastics didn't last long because they could not walk across the balance beam but they became skiers for life. Tae Kwon Do was in the mix for a while, too.

After the diagnosis, we searched for a therapist who really understood what to do for a child without a proper functioning vestibular system. We went through a few who spent each week having them practice balance activities, which didn't seem to be getting us anywhere (on a side note, they still struggle with standing on one foot). Our search continued until we finally found a neuro PT who really got it! She told us that we needed to build their strength and help them develop a strong core to compensate for their missing senses.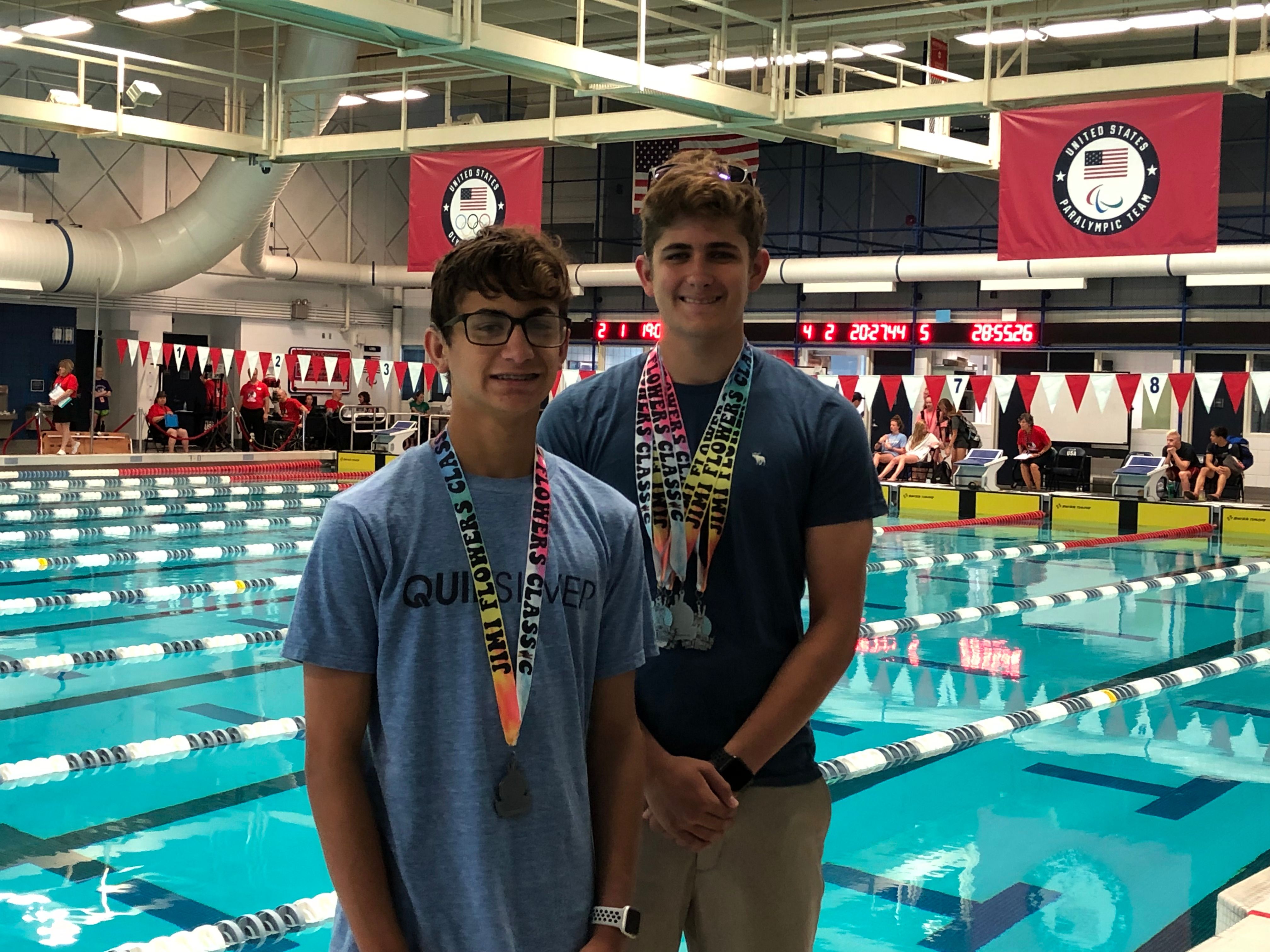 It sounded right to us. She didn't set up traditional weekly therapy, she became their personal trainer. She was aware that, financially, it would be difficult to meet weekly so after the first month of evaluations and getting to know each other, we met on a monthly basis. They had a program to do at home using weights, a stability ball and a bosu ball.  We met on a track so they could start running. At first, they couldn't run in a straight line, but they persisted and eventually we entered running races; starting with Kid's 2K's and moving on to 5K races. And like any parent of a typical child, we put them in sports; basketball, volleyball, baseball and soccer. They tried and loved them all…even if they weren't very good.  But, again, they didn't give up. They worked hard on getting better both by themselves and with their personal trainer. It paid off as they each eventually made travel baseball teams and continued to play other sports recreationally. THEY BECAME ATHLETES! Currently they are on their High School Cross Country team. Ethan even made his High School Freshman baseball team and Gavin the High School Freshman volleyball team.
The game changer though, was swimming.  Ethan and Gavin had always loved the water.  I think it was the only place where they truly felt in control of their bodies.  Initially, swimming lessons were a challenge because they couldn't wear their cochlear implants in the water to hear the instructor in group lessons.  We tried private lessons for a while with just the two of them but they still were frustrated with having to take their processors on and off. Then Cochlear developed the waterproof cases for their processors and it was a whole new ballgame.  When we moved to New Jersey we joined a summer pool club to make new friends and our new friends encouraged us to sign them up for the swim team. They loved it! So we signed them up to a small club team in the fall and then again in the winter.  As time went on, swimming transformed their bodies. They became stronger. As they got stronger they learned to ride a bike, their confidence grew and their coordination improved. They eventually tried out for their High School swim team and a more competitive club team, and made them both.  They enjoyed swimming with their typical peers but commented that because of their fatigue level at the end of the day it was like they had practiced already for 2 hours and then had to have a 2-hour practice with their typical peers. When they lost more vision in December of 2018, we realized it was time to find a place where they could compete against other youth like them. Enter the Children's Lightening Wheels Paralympic Club.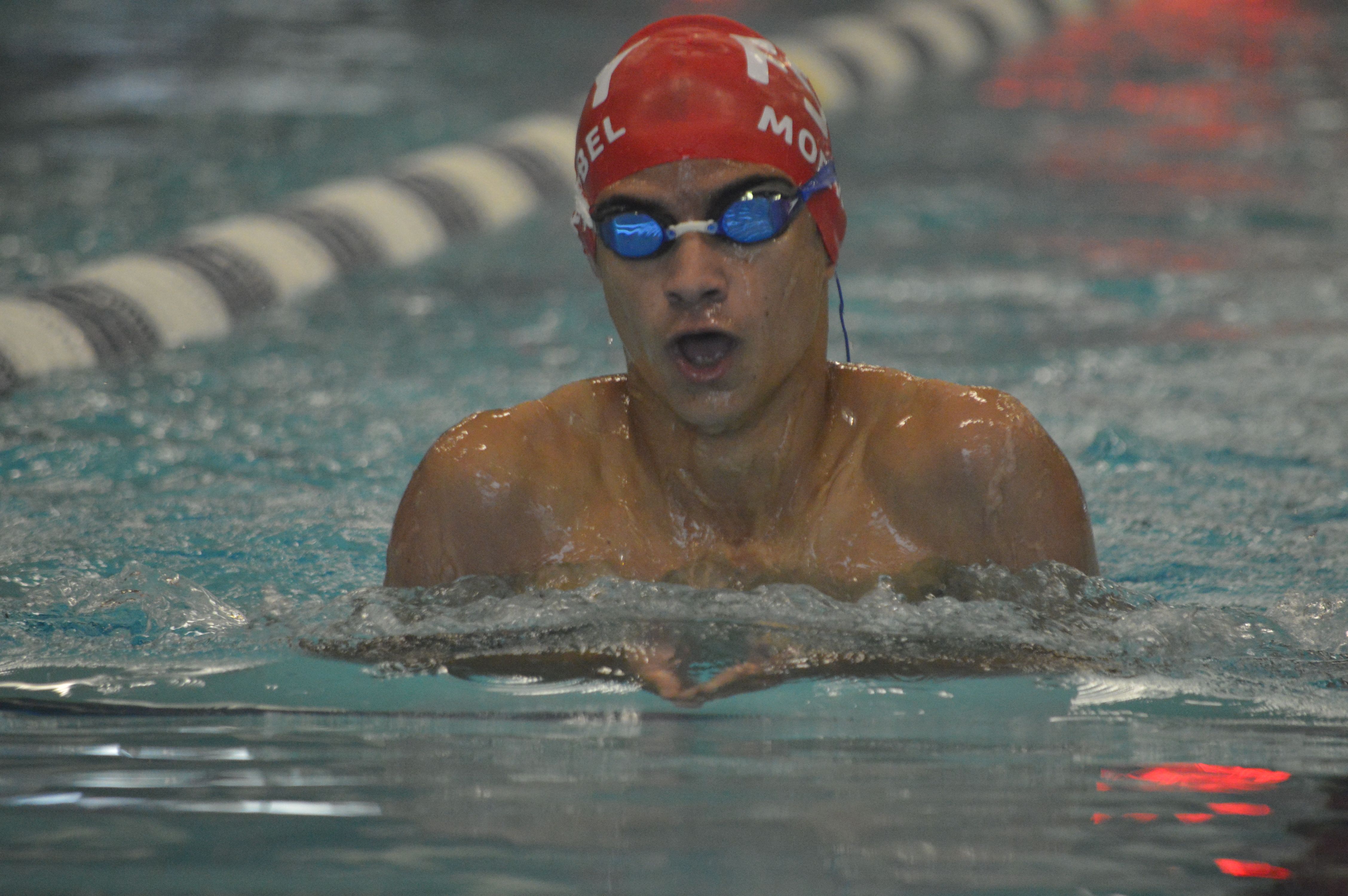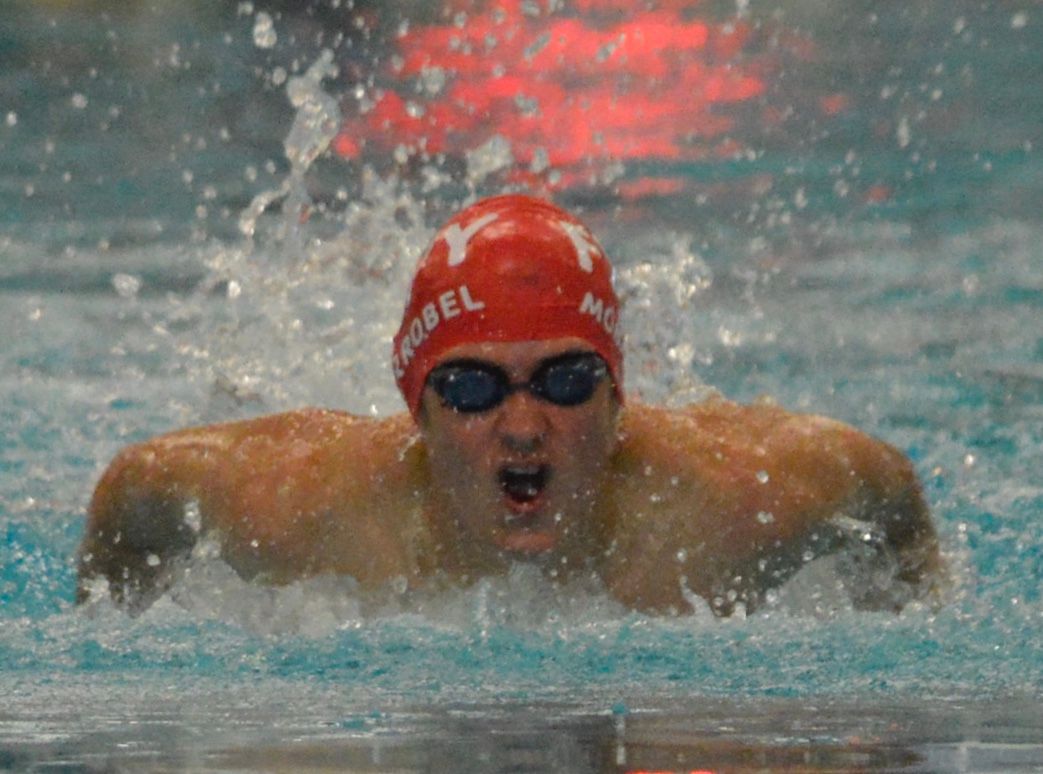 And now, here I sit, watching them have success in the Adaptive sports world at a level I could never have imagined.  I wish I could have seen this when they were babies, it would have given me hope when I thought about their future. When they were young we talked about what RP meant and how their vision would fade.  We watched blind athletes participate in the Paralympics. So rather than focus on that loss, they picked the Paralympic sports that they would like to compete in. We were in Canada at the time, so it was skiing, but eventually it became swimming.  These days they are not focused on how much vision they have lost or if they will go completely blind, they are focused on training, getting better, and perhaps, who knows, one day even make the Paralympic Team. I have certainly learned not to doubt their strength or to limit their possibilities.