Current Open Clinical Trials/Natural History Studies
These clinical trials have the potential to benefit people with Usher syndrome. 
Each research project listed below will include a graphic of the research continuum. The gold box indicates where this project falls on the continuum, illustrating its progress towards reaching people living with Usher syndrome, from "Bench to Bedside."
Click here to learn more about the different stages in the research continuum.

Stem Cell Therapy Clinical Trials
ReNeuron


Clinical Trial for Safety and Tolerability of hRPC in Retinitis Pigmentosa (hRPCRP)
ReNeuron is a UK-based stem cell research company that focuses on developing stem-cell therapies that target areas of "significant unmet or poorly met medical need." They have used their stem cell technologies to develop cell-based therapies for significant diseases where cells can be readily administered to any eligible patient without the need for additional drug treatment. Currently, they are developing the human retinal progenitor cell line (hRPC) for the treatment of retinal diseases such as retinitis pigmentosa (RP). A phase I/IIa clinical trial is in process in which participants with RP will receive a single injection of the hRPC cells in one eye to evaluate safety and tolerability and will be followed up for two years. 
---
jCyte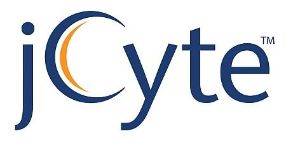 Clinical Trial for Safety and Efficacy of Intravitreal Injection of Human Retinal Progenitor Cells in Adults With Retinitis Pigmentosa 
jCyte was founded in 2012 by Drs. Henry Klassen and Jing Yang, who have spent decades investigating the mechanisms that drive retinitis pigmentosa (RP) and other retinal diseases. Their work led to the creation of retinal progenitor cells (RPCs), a type of stem cell that can only become retinal cells. Clinical studies have shown that these cells could rescue and even replace diseased retinal cells. Early results from a phase 1/2a study have shown the treatment is safe and does not trigger an immune response. They have completed the enrollment and recruitment for their current phase 2b trial. 
---
Cedars-Sinai


Cedars-Sinai
Cedars-Sinai, a non-profit healthcare organization based in Los Angeles, has received authorizations from the FDA to launch a 16-person, Phase 1/2a clinical trial of human neural progenitor cells--stem cells that have almost developed into neural cells--for patients with RP.  The trial is being funded by a $10.5 million grant from the California Institute for Regenerative Medicine. The study's principal investigator is Clive Svendsen, PhD, professor of Biomedical Sciences and Medicine and director of the Cedars-Sinai Board of Governors Regenerative Medicine Institute. 
---
Gene Therapy Based Clinical Trials
ProQR's Stellar Clinical Trial

STELLAR or PQ-421a-001, is a first-in-human study that will initially include approximately 18 adults with vision loss due to mutations in exon 13 of the USH2A gene and will be conducted at about seven expert sites in North America and Europe. QR-421a is designed to exclude exon 13 from the USH2A mRNA, thereby removing the mutation in exon 13. This approach is also known as exon skipping. RNA is the "blueprint" for protein synthesis, and the skipping of exon 13 in the "blueprint" is expected to lead to a shortened but functional Usherin protein. 
---
Natural History Studies
Natural History Study In Subjects With USH1B

The natural history study is being conducted to understand the progression of the disease in patients with USH1B as measured by a number of vision-related assessments. Disease progression will be evaluated as change over time in these measures, and associations between endpoints will be examined. They are recruiting patients in Naples, Italy, in Madrid, Spain, and Rotterdam, Netherlands. 
Locations and Principal Investigators: 
Francesca Simonelli
Naples, Italy
Eye Clinic of the University of Campania Luigi Vanvitelli
Email: Francesca.SIMONELLI@unicampania.it
Ingeborgh van den Born
Rotterdam, Netherlands
Stichting Oogziekenhuis Rotterdam
Email: born@oogziekenhuis.nl
Carmen Ayuso
Madrid, Spain
Instituto de Investigacion Sanitaria de la Fundacion Jimenez Diaz
Email: cayuso@fjd.es

Link to Natural History Study For USH1B
---
USH1C Natural History Study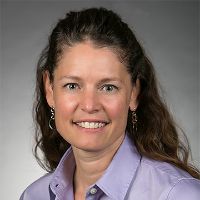 Jennifer Lentz, Ph.D. and her team at the Neuroscience Center of Excellence, LSU--New Orleans are recruiting patients for three Natural History studies on Usher syndrome.

Studies being conducted by Dr. Lentz and her team include:
Usher Syndrome in Louisiana Natural History Study
Prospective Natural Study of Vision Loss in USH 1C: A Multicenter Study
Prospective Natural History Study of the Loss of Balance in USH 1C
For more information about these special opportunities:
---
USH2A Natural History Study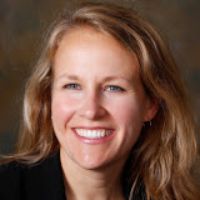 According to Dr. Jacque Duncan, RUSH2A Study Chair, "Natural history studies are important to prepare investigators to design clinical trials. It's essential to know how vision is affected in patients with USH2A mutations in order to determine what to measure and how much change we expect to see over time, in order to know whether a potential treatment improves the vision or decreases the rate of vision loss in the long run." 
---
Clinical Trials and Natural History Studies - Related Science News