Walk4Hearing: 2016 Walk Locations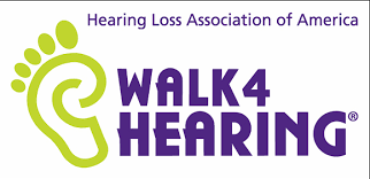 The Hearing Loss Association of America (HLAA) Walk4Hearing is the largest walk of its kind taking place in multiple cities across the country. Every spring and fall thousands of walkers - children and their families, young adults, young at heart and everyone in between - form teams and walk in their communities to increase public awareness about hearing loss, help eradicate the stigma associated with it and raise funds for programs and services.

You can now support the Usher Syndrome Coalition in your Walk4Hearing. To learn more and to get involved, click here.
The walk schedule for 2016 is listed below:
SPRING
Chattanooga, TN - May 14
Dayton/Cincinnati. OH - May14
Westchester/Rockland, NY - May 14
Milford, MI - May 21
Milwaukee, W I- May 21
Harford, CT - June 11
Long Beach, CA - June 11
Littleton, CO - June 12
FALL
Minneapolis, MN - September 24
Chicago, IL - September 25
New York City, NY - September 25
Rochester, NY - October 2
Houston, TX - October 8
St. Louis. MO - October 8
Philadelphia, PA - October 9
Cary, NC - October 9 
San Diego, CA - October 16
West Windsor, NJ - October 16
Washington, DC - October 22
Brighton, MA - October 30
Jacksonville, FL- November 12
Mesa, AZ - November 12