USH2A Research
Gene: USH2A
Year Identified: 1998
Each research project listed below will include a graphic of the research continuum. The gold box indicates where this project falls on the continuum, illustrating its progress towards reaching people living with Usher syndrome, from "Bench to Bedside."
Click here to learn more about the different stages in the research continuum.

---
RUSH2A Natural History Study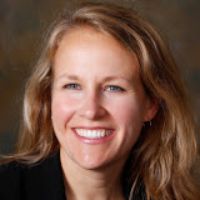 According to Dr. Jacque Duncan, RUSH2A Study Chair, "Natural history studies are important to prepare investigators to design clinical trials. It's essential to know how vision is affected in patients with USH2A mutations in order to determine what to measure and how much change we expect to see over time, in order to know whether a potential treatment improves the vision or decreases the rate of vision loss in the long run." 
---
ProQR's Stellar Clinical Trial

March 2021 Update: ProQR has published positive results from its Phase 1/2 Stellar trial of QR-421a, an investigational RNA therapy for the treatment of Usher syndrome and retinitis pigmentosa (RP) due to mutation(s) in exon 13 of the USH2A gene. Stellar study, Phase 1/2 clinical trial showed investigational RNA therapy QR-421a is effective and safe. ProQR plans to start final phase trials for people with USH2A mediated retinitis pigmentosa. With only one injection of QR-421a, the Stellar study showed benefit in the treated eye in comparison to the untreated eye across multiple eye tests. This benefit was seen across all participants in the Stellar study, which included clinical trial participants with both advanced vision loss as well as early to moderate vision loss. Based on these positive results, ProQR plans to conduct two final stage clinical trials or Phase 2/3 trials. ProQR will work with regulators to submit clinical trial protocols for two final stage registration trials called Sirius and Celeste. For more information on the safety & efficacy of the Stellar trial, please read ProQR's Community Statement, QR-421a program update March 2021.
STELLAR or PQ-421a-001, is a first-in-human study that will initially include approximately 18 adults with vision loss due to mutations in exon 13 of the USH2A gene and will be conducted at about seven expert sites in North America and Europe. QR-421a is designed to exclude exon 13 from the USH2A mRNA, thereby removing the mutation in exon 13. This approach is also known as exon skipping. RNA is the "blueprint" for protein synthesis, and the skipping of exon 13 in the "blueprint" is expected to lead to a shortened but functional Usherin protein. 
---
Pre-clinical USH2A c.2299delG mutation gene editing using the CRISPR system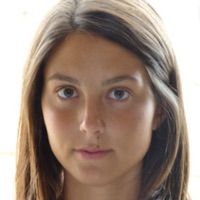 Carla Fuster Garcia, Ph.D. and her team at Instituto de Investigación Sanitaria La Fe in Valencia, Spain have successfully investigated CRISPR/Cas9 gene editing in USH2A c.2299delG mutation on fibroblasts. In vitro mutation repair was demonstrated to be successful. The proven effectiveness and specificity of these correction tools indicate that the CRISPR system should be considered to further explore a potential treatment of Usher syndrome. 
---
AON-based splice correction for the USH2A deep intronic c.7595-2144A>G mutation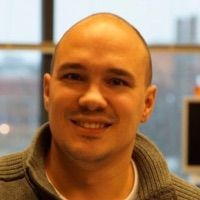 Erwin van Wijk, Ph.D. and his team at Radboud University Medical Center Nijmegen in the Netherlands are utilizing an AON-based splice correction as an approach for the development of a future treatment for USH2A-associated Retinitis Pigmentosa caused by the deep-intronic c.7595-2144A>G mutation.
---
Prime Editing for Usher Syndrome Type 2A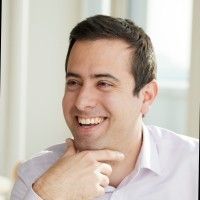 Bence György, MD, PhD:
Institute of Molecular and Clinical Ophthalmology Basel (IOB)
Dr. György is developing a gene correction strategy known as prime editing, a novel technology that is in some ways similar to gene editing with CRISPR/Cas9, but potentially more precise and efficient. Instead of cutting the double strands of DNA, it nicks the DNA, which may be a preferred approach to correcting single-letter mutations. Dr. György is developing a prime editing treatment to insert the missing G nucleotide into retinal cells with the relatively common USH2A mutation del2299G. In order to facilitate translation of this concept to the clinic, he will evaluate the therapy in human retinal explants, human engineered retinal organoids and humanized mouse models. If the approach is successful, it may be applied to other mutations and IRDs.
---
USH2A-Related Science News