April 2015: Stephen A. Wynn Institute for Vision Research Announces New Laboratory for Usher Syndrome Research
IOWA CITY, IA, April 13, 2015 – Today, the University of Iowa Stephen A. Wynn Institute for Vision Research (www.wivr.uiowa.edu) announced the creation of a laboratory honoring one of the founding members of the Usher Syndrome Coalition, Dr. William Kimberling. Dr. Kimberling, who recently retired after a long and distinguished career at Boys Town National Research Hospital in Omaha, Nebraska, also held a faculty position at the University of Iowa in recent years. The creation of the William Kimberling Usher Research Laboratory was made possible by a major gift from California businessman, photographer, environmentalist and philanthropist Howard F. Ruby.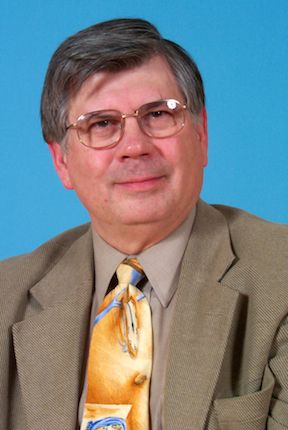 The William Kimberling Usher Research Laboratory will be devoted to:
Developing treatments for all molecular subtypes of Usher syndrome ranging from gene therapy for patients with early stages of disease to stem cell therapy for individuals who have already lost the majority of their vision;
Determining the "natural history" of all forms of Usher syndrome by studying the medical records of hundreds of individuals who have been followed for many years by Dr. Kimberling, Dr. Stone and many other collaborators world-wide; and,
Developing genetic tests for Usher syndrome that have high sensitivity, high specificity and relatively low cost. For patients with Usher syndrome who cannot afford genetic testing, a philanthropically funded effort known as Project Usher will make genetic testing available for as many individuals as the funds allow. One can learn more about Project Usher at the following website: www.ProjectUsher.org.
The Kimberling Laboratory will also be reaching out to all individuals who have provided samples to Dr. Kimberling during his career to inform them of the status of their molecular analysis. Individuals who have participated in one of Dr. Kimberling's studies in the past can check on the status of their molecular evaluation by sending an email to usher-lab@uiowa.edu.
The Wynn Institute was named in honor of Stephen A. Wynn's widespread and longstanding philanthropic support of vision research. "Like Howard, I am a person who knows firsthand what it is like to lose vision from a rare inherited eye disease, and I applaud him for helping others with this generous gift," said Wynn, chairman and chief executive officer of Wynn Resorts, Limited. "The researchers at the Wynn Institute are at the forefront of tremendous breakthroughs, and thanks to Howard, they can now move faster to find answers and, ultimately, help patients suffering from vision loss."
Ruby is the founder, chairman and CEO of Oakwood Worldwide, and an acclaimed nature photographer. At age 65, he was diagnosed with retinitis pigmentosa which was later shown to be caused by a gene that also causes Usher syndrome in some individuals.
"Many of the diseases we are working to cure are so rare that for-profit strategies are unlikely to work," said Dr. Edwin Stone, director of the Wynn Institute. "Large philanthropic gifts such as those made by Mr. Ruby and Mr. Wynn are allowing us to aggressively pursue treatments for all forms of heritable blindness regardless of the rarity of each individual condition. I am especially pleased that the incredibly valuable work of my friend Bill Kimberling will be carried forward in a laboratory at the University of Iowa that bears his name."