Elite paratriathlete Katie Kelly chases Rio Paralympics goal
The Herald writes "Katie Kelly has always tried to take the positive out of any situation – even the frightening reality of losing her sight.
So when Kelly, who has Usher syndrome, a rare genetic disorder characterised by the degeneration of eyesight and hearing, was deemed legally blind early this year, the 40-year-old ''weekend warrior'' inquired about competing at elite paratriathlete level". Now she is chasing qualification for the world championships in Chicago, to reach "her ultimate goal of competing for gold at next year's Rio Paralympics". See the full article here.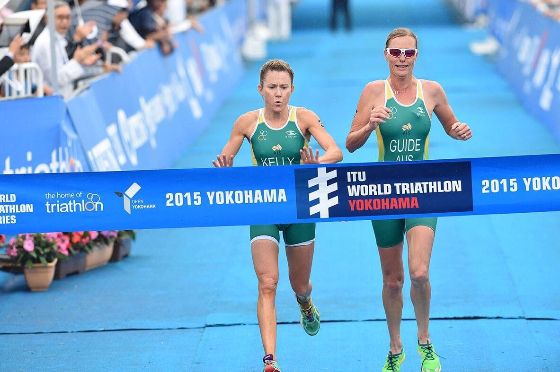 Katie Kelly was recently interviewed for Body Positive Athletes blog, run by Leah Gilbert. Gilbert writes "Katie and myself both believe that every person deserves to experience the joy of movement and sport without a fear of judgement. Her particular focus is removing the fear of judgement due to a disability, and making sport more accessible for children experiencing disability. She will achieve this through the foundation she is launching in the near future that will work to equip local sporting groups with relevant advice and resources that will mean that no one will be turned away from sport". A full write up of Kelly's interview is pending and you can read more and check out Body Positive Athletes here!