Becca Meyers wins ESPY for Best Female Athlete with a Disability
Becca Meyers, an elite para-swimmer from Maryland who has Usher syndrome, won an ESPY award on July 15 for Best Female Athlete with a Disability. She also knows how to hold her own against some friendly teasing from Michael Phelps!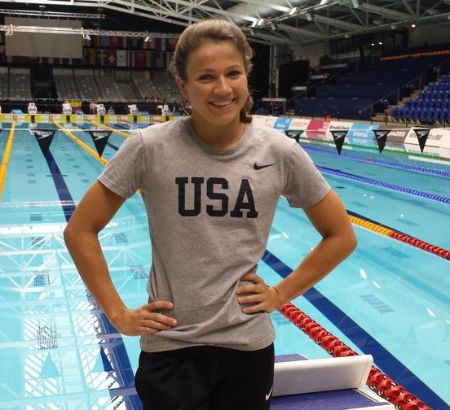 The Baltimore Sun reports that "Meyers, 20, who attends Franklin & Marshall, was born deaf and was diagnosed with Usher syndrome, a genetic disorder that causes gradual balance and vision loss. 'It's amazing how being nominated and winning for Paralympics brings a lot of awareness to the sport [of swimming]," she said. "That's one of the reasons I do this is to raise awareness and give back. If you asked me five years ago, I wouldn't have believed I'd be in this position [to win an ESPY and give back]. It's a roller coaster and I'm still on the ride enjoying it' ". Read the full article here.