USH2019 Early Bird Extension + New Opportunities to Connect
OUR EARLY BIRD RATE HAS BEEN EXTENDED! Register by March 15, 2019 to save $50 on every adult registration.
11th Annual USH Connections Conference
Saturday, July 13, 2019
Philadelphia Marriott Downtown  
1201 Market Street
Philadelphia, PA 01907 USA
The Usher Syndrome Coalition team is working hard to give you the best Connections Conference yet. Here are some new activities you might be interested in: 
USH CONNECTIONS CONFERENCE MINI CAMP
Ava's Voice, an official partner of the Usher Syndrome Coalition, is excited to offer a new program for children aged 10 to 18 to take place during the USH Connections Conference. Children participating in the USHthis Mini Camp will have the opportunity to gather with other kids impacted with Usher syndrome to share common experiences and participate in fun activities.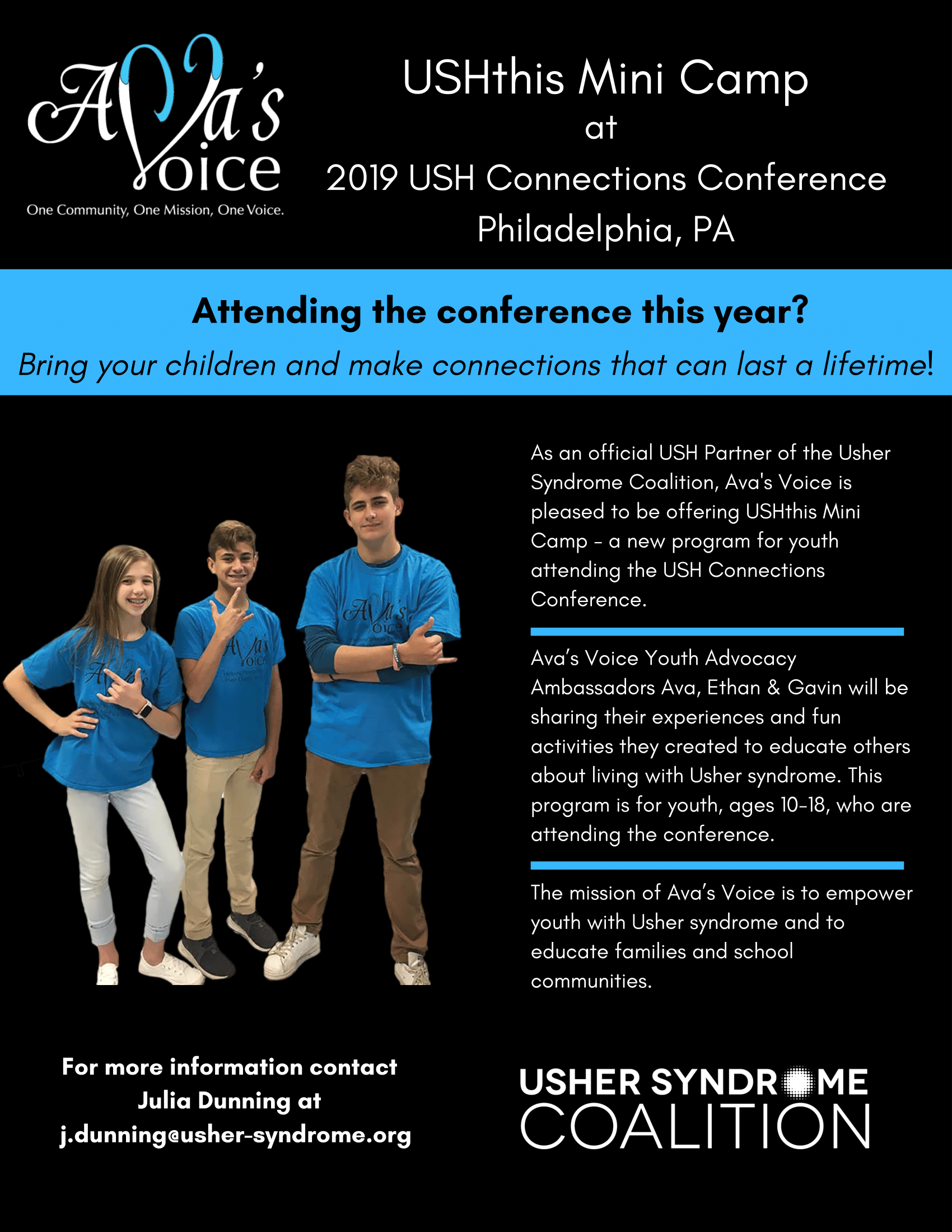 MEET AND GREET
Please join Kadie Trauger and Danay Trest, who both have Usher syndrome, for an informal and fun social evening. This is a chance to meet, make connections and share information before the conference activities begin on Saturday.
WHEN: Friday, July 12, 2019
TIME: 6-8 PM
WHERE: TBD
Please note: There will be no SSPs or interpreters provided as this is an informal gathering.
Contact Kadie Trauger for more information: kadietrauger@yahoo.com
DON'T MISS OUT
Take advantage of the early-bird rate and register today.
Attendee Rates:
| Adult: | Registration includes continental breakfast and lunch. |
| --- | --- |
| $100 | Early Bird rate if you register by March 15th |
| $150 | If you register between March 16th and April 30th |
| $200 | If you register between May 1st and May 31st |
| $250 | If you register between June 1st and June 30th |
| Child: | Registration includes continental breakfast, onsite childcare (age 0-9) or Kids' Outing (age 10+), and lunch. |
| --- | --- |
| $50 | |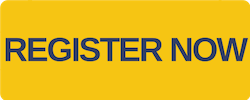 Special Requests Deadline: June 3, 2019 (Submit requests during registration for childcare, Interpreters, Sighted Guides, Assistive Listening Devices, Braille Materials, Dietary Restrictions, etc.)
Hotel Reservations Deadline: June 21, 2019 
Reserve your room online: http://bit.ly/USH2019hotel 
or call Toll Free: 877-212-5752 and refer to the "Usher Syndrome Coalition conference"
QUESTIONS?
CALL US
Toll Free: 1-855-998-7437 (1-855-99-USHER)
Toll: 1-978-637-2625
Videophone: 1-631-533-9621
EMAIL US
Krista Vasi, Executive Director: k.vasi@usher-syndrome.org
Nancy O'Donnell, Director of Outreach: n.odonnell@usher-syndrome.org
Julia Dunning, Program Coordinator: j.dunning@usher-syndrome.org