Picturing a Sense of Usher Syndrome
Kidz b Kidz and the Usher Syndrome Coalition are partnering to give a face and voice to Usher syndrome through photojournalism and Art. We must capture the humans behind the most common genetic cause of deafblindness in an effort to begin mapping this disease to eventually find a cure.
The mission:
The first part of our campaign will raise awareness of Usher syndrome and the importance of registering all people, young and old, who have been afflicted with this genetic disease so that we can all be prepared for the cutting edge research that is coming our way! Currently there are only about 1000 people registered worldwide with Usher syndrome and we believe there are over 400,000 people who may have Usher and can be confirmed with genetic testing.
The second part of our campaign is raising funds to update the USH Trust registry and maintain it annually. Any funds beyond this will go to helping families receive genetic testing and helping Usher syndrome researchers who are lacking in monetary support.
Our plan:
On July 9, 2016, Kidz b Kidz will hold our first KbK Usher Syndrome Art Party from 9:00 – 10:00 AM at the Usher Syndrome Family Conference in Seattle. Evan McGlinn, a professional photojournalist, will join us for the day. The Art Party will open with a few moments talking about Kidz b Kidz and our connection to Usher syndrome, followed by a period of drawing and expression of what USH means to you. You don't have to be an artist to express your feelings. The artwork becomes our voice of Usher syndrome and begins to tell our stories!
Evan will photograph the Art Party to capture these moments and then he will follow along on the field trip to the EMP Museum for more documentation. The remainder of the day will be dedicated to Evan shooting black and white portraits of children and adults with Usher syndrome.
The portraits and the art will become the face of our campaign: Picturing a Sense of Usher Syndrome. We will get the world to see and hear our stories; the true sense of empathy! The campaign will count down the 26 days to Own The Equinox; starting on August 23 and ending on September 17, the second global Usher Syndrome Awareness Day. During that time we hope to have 26 KbK Art Parties around the world starting in Australia and ending in Alaska. Every day we will connect a photograph, a drawing and a story to the daily Art Party. We will use social media, traditional media and every connection we have to bring Usher syndrome to the forefront. The campaign will continue until everyone around the world knows Usher syndrome; who we are and what we need to find a cure!
---
About Kidz b Kidz: 
The Kidz b Kidz (KbK) mission: Children · Empathy · Art · USH
Kidz b Kidz is a nonprofit organization that teaches children the power of empathy by using art to share personal stories and raise awareness for Usher syndrome.
KbK teaches children the importance of helping others simply by drawing a picture at KbK Art Parties.
Every child has a story about overcoming obstacles; an illness, a disability, emotional or environmental challenges. At KbK Art Parties, we tell "our story about Usher syndrome" and encourage kids to share theirs by drawing. The artwork is the heart and soul of Kidz b Kidz, containing the stories of the children that created them and serving as a medium for expression. These heartfelt drawings are placed onto KbK Products With Purpose, which are sold retail and online nationwide. Proceeds from the sale of KbK products are donated to support the Kidz b Kidz mission and Usher syndrome.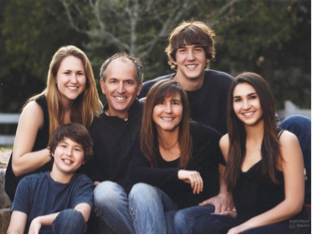 Our KbK story is about Usher syndrome (USH), how it is affecting our lives and what we are doing about it. Nancy Corderman, one of the co-founders, has two children living with this rare genetic disease who are slowly losing their eyesight and hearing. By sharing our story, we are not only creating awareness, but we are teaching kids to be more empathetic to the world around them.
For more information, visit www.kidzbkidz.org.
---
About Evan McGinn: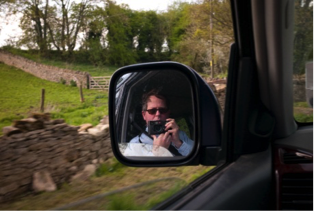 Evan McGlinn is an advertising and editorial photographer and regular contributor to The New York Times where he has covered everything from the Boston Marathon bombing and the U.S. Presidential race, to business and adventure stories. As a corporate and advertising photographer he has worked for The Bill & Melinda Gates Foundation, Capital One Bank, American Express, Weber Shandwick, Electrolux and Mullen Lowe, among others. His most recent work took him to Newtok, Alaska on the coast of the Bering Sea to document climate change for the clothing company Lands' End. 
Evan began his career in storytelling as a writer for Forbes magazine in New York. Once there, he was the lead reporter on The Forbes 400 List of the Richest American's as well as a columnist for the Personal Affairs section of the magazine where he wrote about high-end luxury travel, collecting and personal finance. His writing has appeared in Rolling Stone, Men's Journal, Town & Country, The New York Times and Grey's Sporting Journal and other national publications. 
Evan has written several screenplays and worked as a technical advisor to director Alan Pakula on The Devil's Own starring Harrison Ford and Brad Pitt. Director Michael Mann also called upon Evan to be a technical advisor on The Insider for Touchstone Pictures.  
Evan received a B.A. from Bennington College in Bennington, VT and graduated from Suffield Academy in Suffield, CT. He currently lives in Seattle, with his wife Bradley and his two sons - Jack and George. 
608-335-5409