International Symposium on Usher Syndrome, USH2018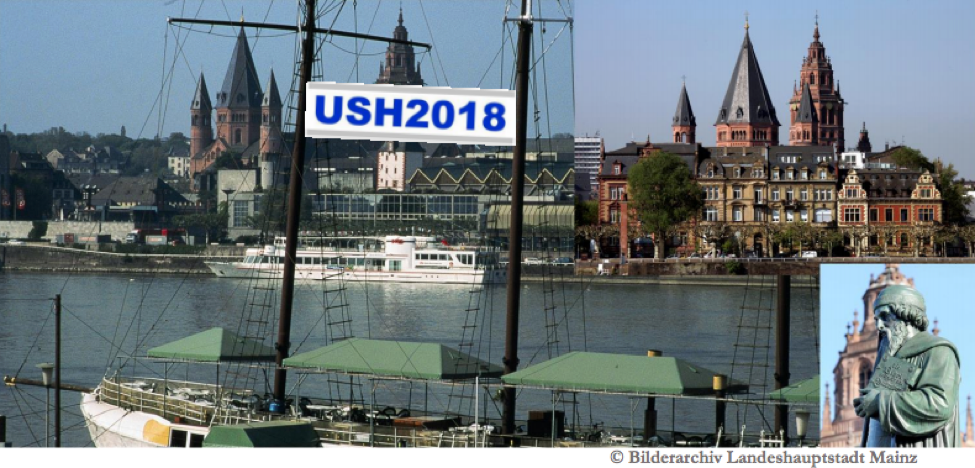 The number one question asked of the Usher Syndrome Coalition is "What is the status on treatments and/or a cure for Usher syndrome?" In order to be able to answer this question, the Usher Syndrome Coalition sponsors an annual conference focused exclusively on the latest efforts and findings of Usher researchers worldwide. This year, for the first time, our 10th annual USH Connections conference, along with the fourth international symposium for scientists, will be hosted by our partners in Germany. 
The two-day program for the scientific symposium (Thursday-Friday, July 19-20) features dozens of exciting talks and poster presentations from the world's leading researchers. Dr. Bill Kimberling, the  pioneer of research on Usher syndrome, will honor us by presenting an overview of the history of Usher syndrome research. Dr. Kimberling has been an integral part of this rich history through his own four decades of groundbreaking research. 
The program for the one-day USH Connections Conference (Saturday, July 21) includes easy to understand summaries of the science symposium presentations. Also included will be an update on clinical trials currently taking place, such as UshStat for MYO7a (the gene for USH 1B), and news of upcoming therapies such as ProQR's clinical trial for a drug therapy for USH2A. 
Symposium Details:
When: 
Thursday, July 19, 2018 to Saturday, July 21, 2018
Where:
Atrium Hotel Mainz Conference Centre
Flugplatzstr. 44
55126 Mainz, Germany
Phone: +49 6131 491-0  Fax: +49 6131 491-128
Final Registration Deadline: July 1, 2018
A Note to Individuals and Families:
Sign language and speech-to-text interpretation (both in English) can be booked free of charge. For participants from German-speaking countries, a speech translation is available on Saturday, July 21st. If you need accessibility services, please contact info@gesellschaft-taubblindheit.de by Friday, June 29th.
Childcare is available, free of charge.
Attending the USH Connections Conference as a family costs € 285,00.
The Rhine River Cruise through the beautiful Rhine Valley on the evening of the 20th July is a highlight for families.
Hotel Reservations: 
Reservations at the Atrium Hotel (conference venue) can be made by emailing reception@atrium-mainz.de and indicating "Usher Syndrome Symposium", along with your arrival and departure dates.
Group rates are available at a number of hotels in various price ranges. Reservations at additional hotel options in Mainz: http://bit.ly/USH2018Mainzhotels
For details about additional hotel options and distance from the conference venue (Atrium Hotel Mainz), click here
Registration Fees:
| | Scientific Symposium | Patient Symposium | Scientific and Patient (All Three Days) |
| --- | --- | --- | --- |
| Adult (Non-academic) | €180,00 | €120,00 | €300,00 |
| Child | €120,00 | €55,00 | €175,00 |
| Family (2 adults, more than 1 child) | €280,00 | €285,00 | €565,00 |
| Industry | €600,00 | €450,00 | €900,00 |
| Student | €130,00 | €120,00 | €250,00 |
| Full Academic (5 years after obtaining PhD) | €250,00 | €120,00 | €370,00 |
| Young Investigator | €180,00 | €120,00 | €300,00 |
Rhine River Cruise
| | Ticketed Event |
| --- | --- |
| Adult | €100,00 |
| Child | €50,00 |
CLICK HERE TO REGISTER FOR THE PATIENT SYMPOSIUM (option to add two-day scientific symposium)
CLICK HERE TO REGISTER FOR THE SCIENTIFIC SYMPOSIUM (option to add one-day patient symposium)
We hope to meet you in Mainz! 

Questions? Email: ush2018@uni-mainz.de