USH Ambassador for Utah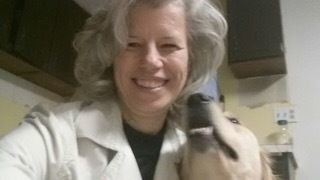 My name is Ramona Rice, and it is with privilege that I am the Usher Syndrome Coalition Ambassador for Utah.

A little bit about me: I was diagnosed with Usher syndrome Type 2A at the age of 42, twenty years ago. For many years before my diagnosis, I didn't understand what was happening to me. I didn't know where to turn for support or request assistance to sustain my personal and professional livelihood and independence. While I am grateful for many things I've done in the past, I learned to appreciate new ones. One of the ten books I've written, "Walk in my Shoes: An Anthology on Usher Syndrome," has been received well by many readers in the United States and many countries.

I have been a proactive advocate for over 25 years for the Low Vision/Blind, Hard of Hearing/Deaf, and Deafblind communities to spread awareness and change the public's misconceptions. 

I find it rewarding to see significant outcomes, but it comes with patience, perseverance, and persistence.

As an ambassador for Usher Syndrome Coalition, I am committed along with Usher Syndrome Coalition to connecting people to life-changing information, resources, local services, and gaining community support.

I created a Facebook page recently called "Usher Syndrome Coalition Ambassador for Utah"  for anyone to gain a wealth of information. There will be a piece of weekly new details. (A work in progress)

Should you have any questions, contact me at: ambassador.ut@usher-syndrome.org
Resources for Utah
Providing services for individuals birth through 21 years with deafblindness, including free collaborative technical assistance to families, education personnel, and service providers through training, and information dissemination.

Program and services for youth and adults with combined vision and hearing loss.

Provides free telecommunication evaluation, equipment, and training to children and adults with significant vision and hearing loss who qualify. iCanConnect is a national program authorized under the National Deaf-Blind Equipment Distribution Program.

Helping people with disabilities address their unique barriers and achieve employment.