We Matter | Own the Equinox, Day 25, Part II
September 19, 2015
By Ramona Rice
Ramona Rice is from Ogden, Utah. She has a strong desire to make a difference as a proud "Usher Chick" and feels genuinely blessed to be one of Usher Syndrome Coalition's members. Ramona was recently appointed trustee board member of the Disability Law Center. At the 2015 Golden Key Awards, she was recognized for her work with the deafblind community by Utah Governor's Committee on Employment of People with Disabilities. She formed the first deaf blind committee of Utah and aims to become a member of the Utah Transportation Authority so she can make their website more accessible for people who are speech impaired and/or deaf blind and cannot use voice phone or TTY.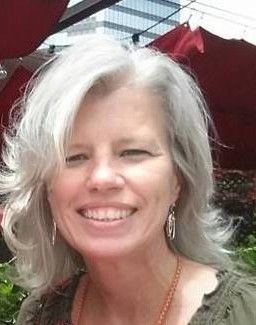 It's been a long road of my life not only to accept but to embrace Usher syndrome. All I had to do was educate myself, then work to educate the public.

Since last October, I have encouraged so many businesses, agencies, and non-profit organizations to understand and collaborate by assisting deaf-blind communities with ongoing communication barriers in Utah. Six facilities under my requests have changed their internal policies to meet the ADA standard requirements.

Disability Law Center of Utah was so impressed with my speech at National Federation for the Blind and requested a video about my success with a major hospital to put on their website which alerted ADA committee team in Utah.  Utah Governor Herbert selected me as one of eight winners in Utah to attend his Golden Key Award for advocacy work. I am now a board trustee of Disability Law Center.

We have a wonderful group called "Usher Chicks of Utah".  It has brought us very close as if we're sisters with a great support system. Now, there are men wanting a group called "Usher Dudes of Utah".

My last exciting work in progress is collaborating with close to 30 Usher syndrome writers of all three types to write a chapter about all their walks of life with Usher syndrome. This book will carry so much weight to educate our future readers about families, politics, cane travel, guide dog users, advocacy work, etc. We hope to have our book published and launched in time for the next Usher Syndrome Coalition conference. Our proceeds will be donated to create scholarships for first time attendees to future Usher Syndrome Coalition conferences and to raise more awareness.

At the end of each chapter you will read the words "WE DO MATTER".

In honor of Usher Syndrome Awareness Day, the Usher Chicks in Ogden, Utah, will participate in Ogden's Harvest Moon Celebration, holding balloons with the Usher syndrome awareness message. We will set them free to travel miles apart in Utah to spread the word and educate the public. In that note, I will ask whoever finds these balloons and notes to post on the Usher Syndrome Coalition Facebook page where they are located and what they learned about this disease.
Learn more about Usher Syndrome Awareness Day and how you can Own the Equinox.