#USHlookslikethis | Own the Equinox, Day 4
August 28, 2015
by Molly Watt
I'm Molly Watt, age 21 from the UK and have Usher syndrome type 2a. I was diagnosed at 12 years old. Since diagnosis and coming to terms with my diagnosis, I learnt very early on of the lack of awareness of the condition. As a result, I set about raising awareness of Usher syndrome by making videos when I was 14, then by doing talks wherever I could, to whoever would listen.

Together with my parents, we set up the Molly Watt Trust charity here in the UK, to raise awareness of Usher issues and to fundraise for Usher projects, which has led to me presenting all around the world. This is something I will continue to do, in an endeavour to spread understanding and make life with Usher a little easier for all. Everybody should be just a little #usheraware.​

After I heard there was to be an Usher Syndrome Awareness Day, I wanted to do something to get behind it.
I work tirelessly raising awareness of the condition day in and day out so I wanted something special to mark this day and the run up to it.
Something that irritates me more than anything is the continuous assumption that I look so "normal," how could I possibly have a disability. So I decided it's time for the world to know just what the Usher Community looks like - we look like people, and we just happen to be deafblind.
We are of all ages and come in all shapes and sizes and we can do all sorts of things, if given the chance.
Of course there are lots of things we cannot do, but isn't that the same for everybody? 
We just want a chance and not to be overlooked because of our disability - I have been overlooked far too many times and enough is enough.
We all deserve to be valued members of society and I am determined to make a difference to my community, however small.
I am 21 years old (just) and I think I have found my niche in life. I am pursuing a career in Keynote Speaking and it appears my strengths are in communication, technology and accessibility. Whilst I'm no fan of Usher syndrome, it has made me the person I am.
So back to the #USHlookslikethis. I would like as many people as possible with USH to take a selfie, write a few words, say age, where you're from, your USH type and maybe a few words about yourself. You can send these selfies to me admin@molly-watt-trust.org and allow us to tweet and post "You" everywhere to show what we look like. Because we are all beautiful people with enough to deal with being deafblind without those unaware of the hidden disability giving us a hard time.
I use social media and blogging for raising awareness a great deal on Twitter @mollywatttrust. You can also check out my website to see some of the things I'm involved in www.mollywatt.com.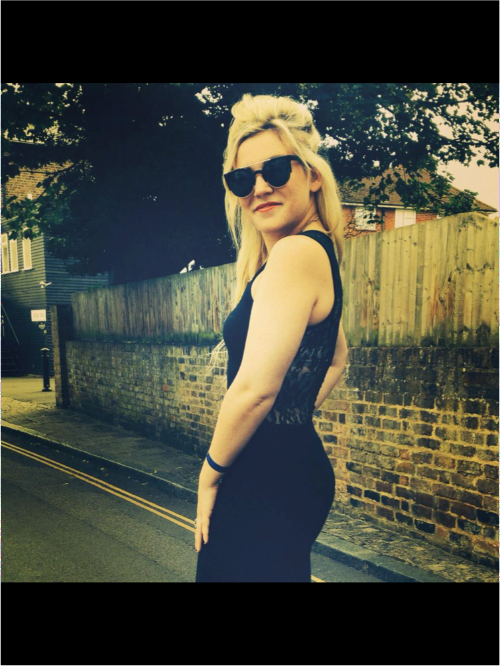 Just for your information, I look like this:
Learn more Usher Syndrome Awareness Day and how you can Own the Equinox.