USH Awareness Helps Those in Sweden | Own the Equinox, Day 17
September 10, 2015
By Anne Jalakas
Anne Jalakas is a journalist at the National Resource Centre for Deafblindness in Sweden. She is helping raise awareness for Usher syndrome and the entire deafblind community.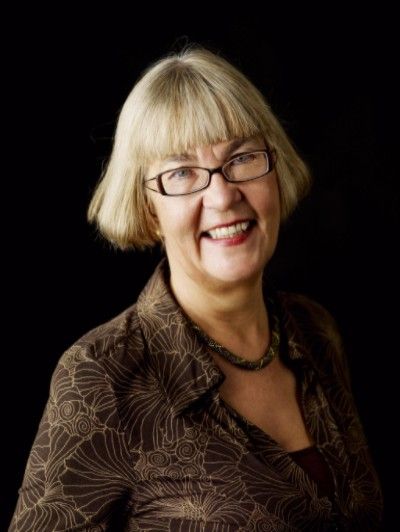 Forty years ago, people with Usher syndrome could be found living in institutions even if they had no other disabilities. Today, this is unthinkable. People with Usher have jobs, teach, do research, raise families. A lot has happened. But it's not enough.
Working as a journalist at NKCdb, the National Resource Centre for Deafblindness in Sweden, I am tasked to spread information about deafblindness in all different areas. I meet a lot of people with Usher syndrome. I am constantly impressed with how they handle the challenges they meet. Like the man, father of a young child, who loved his work as a truck driver when he received his diagnosis. Overnight his life turned upside down. Not only had his eye sight deteriorated, now he also lost both his driver's license and his job.
Today he has two children and has, after a lot of struggling, found a meaningful job. He is the manager of a really exciting art project. The result will be a tactile exhibition that will go on tour all over Sweden, not just showing touchable art, but also including seminars to raise awareness about deafblindness.
Thanks to the unique Swedish Usher syndrome database there is a lot of research being done here. Not only about the medical aspects or possible gene therapy but also about what it means to live with Usher syndrome. The database has been built by professor Claes Möller and his colleagues at the University of Örebro. It contains 370 persons, believed to be more than half of the total Swedish Usher syndrome population.
The University of Örebro is also the center of HEAD. HEAD stands for HEaring And Deafness which denotes the field of research. The HEAD Graduate School is run in collaboration between the universities of Linköping and Örebro within the framework of the Swedish Institute for Disability Research (SIDR).
Expanding our community and raising awareness for Usher syndrome is critical. Let me give you a few examples of studies that would have been impossible without the Swedish Usher database.
Moa Wahlqvist wanted to compare the health in the general Swedish population to the Usher syndrome population. With the aid of the database, 122 persons asked to participate in this study, 96 said yes. It was an amazing response. Persons with Usher syndrome are eager to help.
Unfortunately, the results are not so encouraging. They show that people with Usher syndrome have more problems with overwhelming tiredness, stress, headaches, anxiety and depressions than people without Usher syndrome. This is very serious. An even more alarming result is that men with Usher syndrome type II have suicidal thoughts much more often than other men, trying to commit suicide twice as often as men in the general population. On the plus side, the results serve as a wake up call. Much more needs to be done in order to help people with Usher to live a high quality life.
Other research, being done by Mattias Ehn, uses the same registry to study the impact of work. Is there a correlation between mental health and having a job? Sweden is a rich country and nobody will starve, even without a job. You will have a roof over your head (not an institution) and food on your table. Preliminary results from the study show that having a job gives a meaning to life that the disability pension will not provide. If you have Usher syndrome and a job, your health will be better than if you don't have a job.
This too is a result that I hope will serve as a wake up call for society. A job means being a part of a community and being able to contribute. All of us who have a job know what it means to have work mates, coffee breaks, meetings and vacations. Those of us who have experienced unemployment know how easy it is to start feeling worthless.
People with Usher syndrome face hundreds of difficulties through life. One is having to adjust to new situations over and over again. For anyone interested I highly recommend the book Life Adjustment and Combined Visual and Hearing Disability/Deafblindness – An Internal Process over Time. It has can be downloaded for free from NVC, Nordic Centre for Welfare and Social Issues.
Also, please follow our website www.nkcdb.se We publish as much as we can about deafblindness in all aspects, from the latest medical news to what it means growing up and living in a family where there is deafblindness. Do you have anything to report? Let us know! In the meantime, we'll be joining our USH family around the world to recognize the first global Usher Syndrome Awareness Day on the 19th of September.
Learn more about Usher Syndrome Awareness Day and how you can Own the Equinox.
Join the Usher Syndrome Registry, a global database of Usher individuals, to be informed of clinical trials and the latest advances.