The World Doesn't End | Own the Equinox, Day 18
September 7, 2015
by Markku Kunnas
Markku Kunnas from Finland is 41 years old, diagnosed with Usher III. Severely hearing impaired since childhood, issues with his sight were noticed in his mid 30s. He received a cochlear implant in his left ear in 2013, and his second CI operation is planned for 2015. Markku is a husband and father and works in Information Communication Technology. He is also an active volunteer in the Finnish Federation for Hard of Hearing People and is a member of the Finnish Deafblind Association.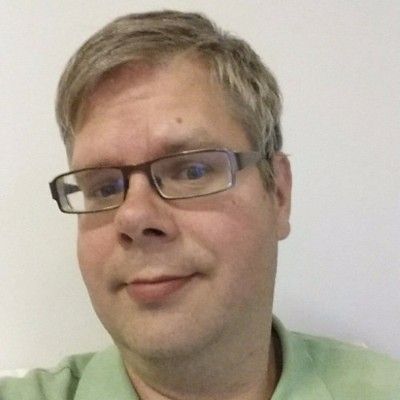 I don't experience Usher syndrome as a disease that cannot be healed. I don't consider it a disability, because I always have had it. Being a normal hearing or seeing person is something I don't know about.
I thought I was just being a hearing impaired person. But then 6-7 years ago I got negative news about my sight and was diagnosed as being an Usher syndrome type III person.
When I heard the diagnosis, it was a devastating crash: my wife and I felt that now there will be total blind-deafness within little time, perhaps within just a few months.
When we got home we started outrageous googling and information searching. First hits were about tactile signing, how to use the white stick, how to live in an institution. Also lot of medical jargon was found which I even today do not quite understand. "Met120Lys, also known as Finn(minor), substitutes the amino acid lysine for the amino acid methionine at protein position 120." Yeah, cool info, whatever it means.
The lack of data was depressing. Did my life just end? Am I now a 100% disabled person who can never manage alone, even though I was just fine yesterday before the diagnosis?
After the couple month's early shock, I knew a couple of other people with Usher through my active life in NGO Finnish Federation for Hard of Hearing. It was easy for me to join local NGO Finnish Deaf-Blind Association. I started to collect facts with a more analytical view of Usher syndrome.
The most important was the fact that my hearing and vision won't end "like a hit to wall" within a few days, but little by little over some time.
Also, it was a surprise to see how much assistive hearing and seeing technology has developed. But information and awareness about Usher syndrome was lacking so it took a long time (months, a year or two) to get the info I needed.
I wish I could reach the other people who hear for the first time the diagnosis of being hearing and sight impaired. I could tell them that the world doesn't end, as I believed in the beginning.
I wish I could tell them my own experiences with assistive technology. They are not just devices that make you feel more disabled. I wish I could show how considering light at work, for example, and a more quiet environment, helps all people, not just a deaf-blind person.
I strongly feel that the awareness about Usher syndrome must be spread and increased because of it's rareness. It affects a human's main senses. The diagnosis of Usher syndrome is not "the end"! And gene technology could cure it some day.
My life didn't end after I got the diagnosis. I managed to get the information to help me to adapt. Now I am a 41 year old Finnish dad of a son who is almost three years old. I have a regular job in the IT field and am independent. I do need some support, for example I am loving closed and live captions and sometimes I need assistance when walking in dark. That's why I want to spread the awareness of Usher syndrome and tell that a person with Usher can manage fine in life.
- Markku Kunnas, Finland
Learn more Usher Syndrome Awareness Day and how you can Own the Equinox.