Own the Equinox Day 3: Shine a Light on Usher Syndrome - Empathy in Action
August 25, 2016
by Nancy Corderman
In 2008, Nancy Corderman cofounded Kidz b Kidz (KbK), a nonprofit that utilizes her background in Art and Psychology to teach children the power of empathy.Nancy lives in Needham, Massachusetts with her husband David and their four children Hannah, Tyler, Eliza and Henry.
Empathy is a very important word in my family these days. We talk about what an empathetic person may act like, what they might say in certain situations. How do you truly put yourself in someone else's shoes? I have built an entire organization around this word, knowing the significance it holds in my life and in the world.
I'm a mom of four children, married my college sweetheart, several dogs, a cat, a textile designer, and the co-founder of a non-profit called Kidz b Kidz (KbK). My close friend Jan and I created KbK with the mission of teaching children how to be more empathetic using art to share personal stories.
KbK emerged mainly from personal experiences. Our pivotal experience happened at Boston Children's Hospital where two of my children, Hannah and Tyler, were diagnosed with a bilateral hearing loss and consequently fitted with hearing aids. As my husband, David, and I processed the idea of this unexpected hearing diagnosis, we couldn't help but be grateful that we were not dealing with something much worse. We realized then the importance of teaching our children to open up their hearts to feel someone else's story; Empathy.
Several years ago, our hearing diagnosis changed and took on something much greater than we could have imagined. Hannah and Tyler we're exhibiting night vision issues which led to a clinical diagnosis of Usher syndrome 2A. I don't need to elaborate much to express how our family feels; the fact that Hannah and Tyler are going blind and deaf says it all. My mind gets overwhelmed with various fears and unanswered questions. The only weapon I have at the moment is Kidz b Kidz, built upon empathy for stories. Usher syndrome is very rare. Most people, including me, had never heard of it. My children are scared for their future, so I need to empower them in the present.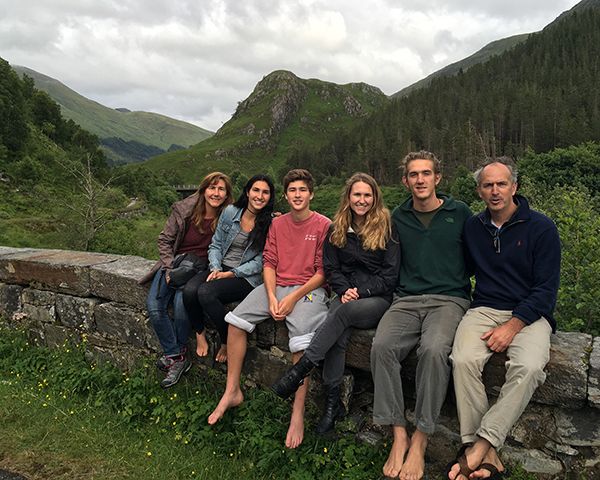 Shine a Light on Usher Syndrome is our answer, our hope. This is a campaign created after KbK met with the Usher Syndrome Coalition several times to identify the most important things we can do to help find a cure. Without a doubt, we need to find everyone in the world who has Usher syndrome and get them to register and confirm their diagnosis with genetic testing. Then we can get trials going with the researchers around the world. How does all this happen? Empathy for Usher syndrome. We need to give a face and a voice to this devastating disease so we can raise awareness and funds.
In conjunction with the USH Coalition's Own the Equinox campaign, Kidz b Kidz and the Corderman family have hired photojournalist Evan McGlinn to photograph portraits of people with Usher syndrome to give a face to USH. In addition, we will hold KbK Art Parties where participants can draw their feelings. The artwork created become the voices and stories of USH. If you are interested in holding a Kidz b Kidz Art Party, contact us at info@kidzbkidz.org. 
Shine a Light on Usher Syndrome has become a pillar of strength and optimism for my family and friends. We want to encourage everyone to help us shine a light in their own unique way. Draw a picture, light a candle, express yourself artistically and send a photo of your efforts to info@kidzbkidz.org. We will add this to our gallery of portraits, stories and art on our website, as well as share it on social media and other creative ways. Our mission is to Shine a Light on USH so the world can see us before it is dark and silent.
To learn more, visit www.kidzbkidz.org.
Learn more Usher Syndrome Awareness Day and how you can Own the Equinox.