Own the Equinox Day 4: Restarting My Career With Usher Syndrome
August 26, 2016
by Ryan Thomason
Ryan Thomason is a husband, father, runner and a nerd with Usher syndrome Type 2. Ryan can be found on Twitter @Bigbrusr and Facebook as Geek Dad Report.
A lot has changed for me in the past year because of my Usher syndrome. I was working in a job with no promotion potential and a career I was unfulfilled by. My job was not accommodating of my disease, this caused me to have massive anxiety, among other things. A co-worker had verbally berated me numerous times because I accidentally bumped into him in the hallway and the company did not care. When everything came to a point where I had enough, my wife and I turned to our state Vocational Rehabilitation services for suggestions. They said that if I got back into school, they would pay for the program. I applied for something I had wanted to do for years, and was accepted into the MBA program at Weber State University for a Graduate Certificate in Contract Administration. Now, I had an issue that I've heard repeated by so many people I've met with Usher syndrome. That what once was promised or expected as a program to help benefit us is denied because of one issue or another. For me, after going through the process, getting accepted into the graduate program at the University near us and reporting back to our Vocational Rehabilitation person, I was told that there was actually no funding for them to pay for the tuition fees. So, my wife and I found ourselves in a tough situation as we dealt with what felt like a punch in the stomach because of the reverse from the agency. Would the benefit of paying the high cost of tuition be worth the risk?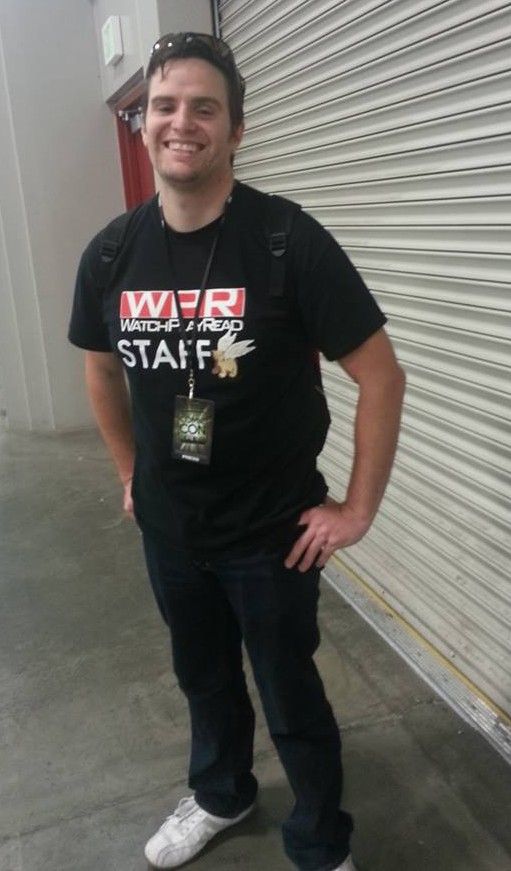 After a lot of deliberation, we decided that the risk was worth it and I have to tell you, it has paid off in so many ways. Before I had even finished my courses some 8 months after I had started, using my coursework on my resume had given me three firm job offers with different agencies in the federal government as a Contract Administrator. We ended up accepting an offer that moved my family across the country to Philadelphia. Now? I'm doing a job in a career that I love. My agency, the DCMA is highly accommodating of my Usher syndrome, all of my co-workers are amazing, and I'm not having any social anxiety anymore. We're living in a part of the country that my family loves with endless adventures and bucket list check offs.
What is the point of my story? Usher syndrome doesn't mean your life is over. Yes, things are a bit harder, and you have to sacrifice a lot, because time is of the essence when it comes to losing your vision and hearing. There will be people and services that have the best of intentions for helping you, some may come up short or not follow through on their end at all. It's how you respond to that adversity that matters. Sometimes, you have to go through it alone, others have a strong support system. Trying and failing does not make you a failure, it means you have more experience for the next attempt at what you want to accomplish. Mentally, it's easy to get down on yourself because of this disease, but you have to keep trying because even minor victories can yield amazing results.
For this year's Own the Equinox, I'm still getting outside and logging in as many miles as my legs will allow me. Now, I have a whole new place to explore, people to meet and places to see.  My new co-workers will gain an understanding of just how this disease affects so many people around the globe. Knowledge is power, use it to inspire those that need it, those that do not understand it, and those that try to avoid it. We can all find a way to make our own path as we struggle with the realities of deaf/blindness.
If you are interested in supporting Ryan, you can go to www.classy.org/ryanthomason.
Learn more about Usher Syndrome Awareness Day and how you can Own the Equinox.