Live from Louisiana: Tweet with Jack
October 23, 2014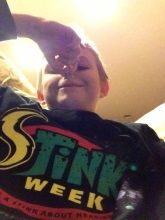 Hello, I'm Jack Dunning. I'm thirteen years old and live in the town of Stow in Massachusetts. My sister was born with Usher syndrome. Our family has devoted their time to help people like my sister.
I go to Usher syndrome conferences on my vacations. That's the way I live.
I love my sister and have been doing a lot of fundraisers to raise money to help kids like my sister. I started Stink Week for the Decibels Foundation when I was in the fourth grade. Stink Week has now raised almost $60,000 to help kids with hearing loss.
Bella is an inspiration to me and I hope one day we find a cure for Usher syndrome.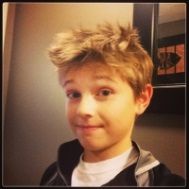 Thanks to Usher syndrome (and my dad), I get to take a trip to Louisiana this weekend. On Saturday, October 25th I'll be at the Usher syndrome conferencein Baton Rouge.
While my dad and others speak, I'm taking over the Usher Syndrome Coalition's Twitter handle, @UsherCoalition. To help raise awareness for Usher syndrome, I'll be live tweeting the event with the hashtag #USHFAMILY.
Check out my tweets and tweet me back @UsherCoalition.