I'm Not Invisible | Own the Equinox, Day 9
September 2, 2015
By Carol Brill
Carol Brill lives in Dublin, Ireland, and has Usher syndrome Type 2a. She is a single mother to her daughter, Sara and is a passionate Ambassador for Usher Awareness. Her current campaign is to have deafblindness recognised as a unique disability in Ireland. She works very closely with the Irish national organizations, Fighting Blindness and the Anne Sullivan Foundation. Her book, Seeing Disney, launching in 2015, is a story of the race against time whilst living with Usher syndrome.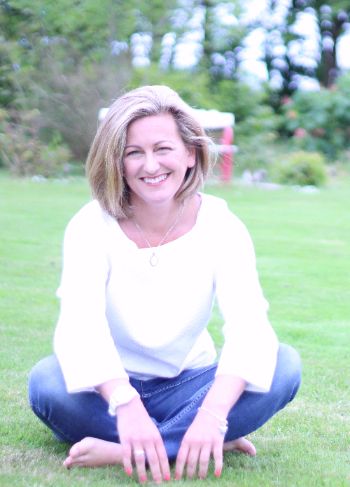 This morning, I woke up and zoomed straight into action as a single mum to my very lively 8 year old daughter. Today was her first day back to school after an amazing summer. I would say this year, summer was very extraordinary as it involved a mammoth five and half week tour of the USA, all thanks to my having Usher syndrome Type 2A. I attended the Usher Syndrome Coalition Annual Conference in New Orleans and it was an immense privilege to participate as a panelist. 
Let's go back to this morning. Sara is growing up FAST. She no longer thinks it cool to hold my hand. I seized up with fear when my narrow field of vision (5 degrees) scanned the wide schoolyard to find Sara's new assembly line to go to her new classroom. We had to wade through an ocean of excited squealing children and the musical chorus of parents reuniting after the summer holidays, and instantly I felt so disorientated. It was a hard shock to my system. I forgot to mentally prepare for this morning. I forgot I had Usher syndrome! Sara kissed me goodbye and ran off in amongst everyone. Desperately, I scanned left to right to wave her goodbye. I could not find her. As I stood there trying to regain calm, Sara ran back to me and held out her hand. She had changed her mind and wanted me to go to her classroom. She navigated me through the yard and into the doors and up the stairs. I concentrated on counting the steps up the winding staircase. I thought to myself, better remember this route as I need to know how to leave here after I leave her to her classroom, and where to find her classroom between now and next summer. It is imperative to know and remember all these routes, to make life easier while it gets harder. Every day is about finding a balance as my hearing and vision reduces, my memory and coping abilities grow.
The Equinox is the perfect balance of daylight and night. We all seek balance in our lives, between work and living, between personal and family time, making our finances balance, etc. But Usher syndrome simply throws quite a few spanners in the works. Living with hearing loss is one thing. Living with gradual sight loss is another. Put them together and boy, we have so much more to cope with. Coping is not easy, by any means. Hearing and sight loss is not fixed easily with the use of adaptive technology. Yes, my super hearing aids certainly help me to localise where something has fallen, allows me privacy with my iPhone reading emails and messages to me, my iPad allows me to zoom in on small print on websites, as I lose the things I took so much for granted, such as driving, playing tennis, simply walking through a crowded street without bumping into anyone, and most painful of all, seeing less and less of my beautiful daughter's sweet smile.
There are no phone apps or equipment aids to help me adjust to how society makes me feel disabled. Every day, as my Usher syndrome progresses, I realise that Ireland has so much to do in terms of making our society a better place for people with hearing and sight loss. I have worked very passionately as an advocate to create awareness of Usher syndrome, and one of my most important activities has been to campaign the Irish government to recognise deafblindness as a unique disability in this country.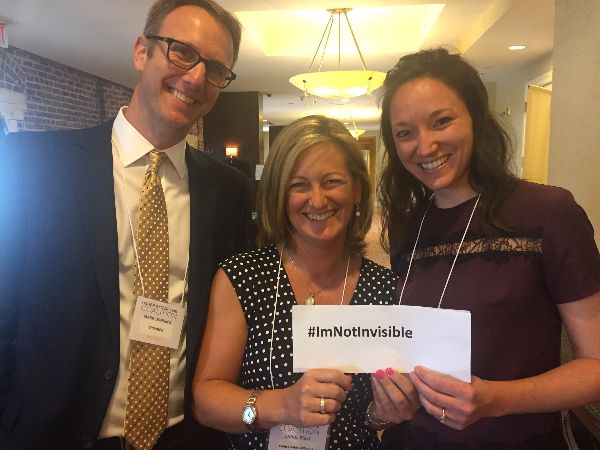 Back in 2004, the European Written Declaration 2004/1 recommended EU member states to recognise deafblindness as a distinct disability. Last May, I appeared before a government committee to urge the Minister for Health for such recognition, so that deafblindness would be included in the National Strategy for Deafness and the National Vision Strategy. I stood before the Health Committee, telling them what life is like with Usher syndrome. I trembled with such emotion as I begged our government to acknowledge my existence in Irish society. I told them I am not invisible. Sadly today, I remain invisible within all the legislation, policies and frameworks that govern Ireland, including our National Census and our National Physical and Sensory Disability Database. People with both hearing and vision loss in Ireland are currently struggling to exist, struggling to get the best of healthcare, education and employment opportunities. We are now in 2015, and there is simply no excuse for it. But I am dedicated to making this change happen so that all people with Usher syndrome and other forms of deafblindness will have their quality of life enhanced. We ran a very successful social media campaign where photographs of celebrities holding a sign bearing #ImNotInvisible pledging their support to our cause. Now, we are planning to post all these photos again on September 19th. We would very much welcome your photos too. Here's how you can help our campaign.
Twitter - Please post your photo to @UsherIreland and @UsherCoalition with your message to include the two hashtags #USHEQX and #ImNotInvisible

Facebook – You are welcome to join our private Facebook group, Usher Ireland, and share your photo on our page. Alternatively, please post your photo to the Usher Syndrome Coalition Facebook page.

Email – Please email your photo to carol@seeingdisney.com and I will share it on Facebook and Twitter.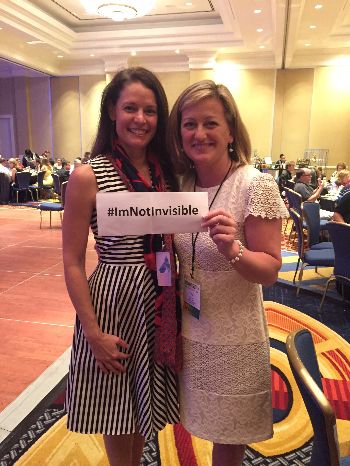 We would truly value your support to help have deafblindness recognised as a disability in Ireland, as well as helping the Usher Syndrome Coalition in their tremendous efforts. My dedication is inspired by the Dunning family, and the wonderful team behind the Coalition. The global campaign to Own the Equinox will not only raise awareness of Usher syndrome, but also to help us find the best protocols and strategies that greatly enhance the quality of life for deafblindness, as we read the blogs related to this campaign, that are contributed by our friends worldwide.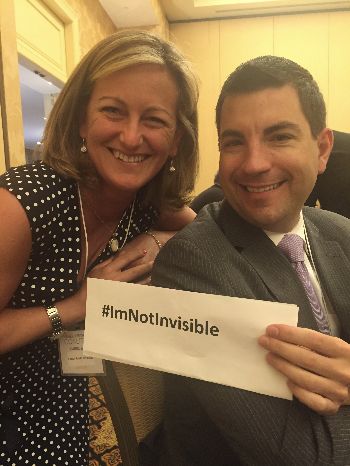 The Usher Syndrome Coalition is more than a global network. It is a family and I am so thrilled to know many inspirational people worldwide, and here in Ireland. I would never have found a true good friend, Deborah Heffernan, from Cork, who also has Usher Syndrome Type 2a. We have since, along with Ann Shields from Northern Ireland and Karen Robertson from Donegal formed an Irish network group called Usher Ireland. We plan to celebrate owning the equinox on September 19th by getting together and having a cocktail party. We will raise our glasses to our global family and in the hope of achieving recognition of deafblindness by our Irish government.
Learn more Usher Syndrome Awareness Day and how you can Own the Equinox.